Black Mirror creator Charlie Brooker has revealed he turned down the chance to write storylines for BBC's Doctor Who. The writer of the sci-fi dystopian drama claimed he rejected the offer as he "didn't have time" to fully commit to the project.
The comedian said: "I was approached for Doctor Who and I just didn't have time.
"It was really annoying. I was really busy and they haven't asked me again since. It was a bit like the home office asking you to do something," he told The Independent,
A cult hit over recent years since first hitting screens in 2011, Black Mirror yesterday released its third series on Netflix after moving from Channel 4.
The batch of six new episodes now live on the streaming service boast stellar talent, including an opening installment directed by Joe Wright, the creative force behind Atonement and Pan.
10 Cloverfield Lane director Dan Trachtenberg also worked on an episode satirising video-game culture, report Vanity Fair.
Guest stars including Bryce Dallas Howard, Kelly Macdonald, and Game of Thrones' Jerome Flynn.
Brooker previously revealed his aim to adapt the show for the big screen, saying he could "quite easily do a feature-length version."
The show famously drew parallels with David Cameron's real-life "pig-gate" in its National Anthem episode – featuring a senior British politician having sex with a pig long before claims made in Lord Ashcroft's book.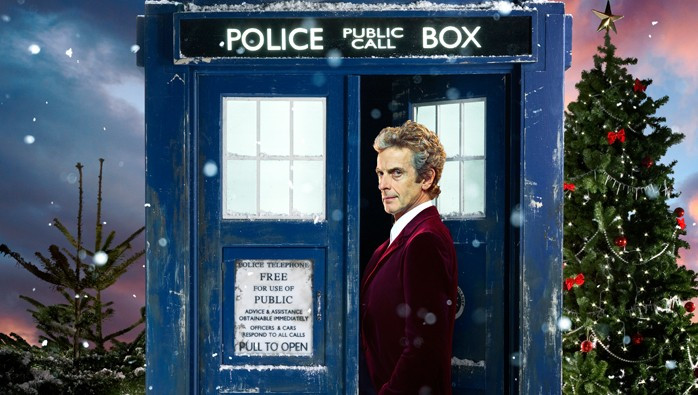 Although Cameron has since denied the allegations, Brooker says the similarities caused him to react with disbelief.
"That was really weird, that really freaked me out because lots of people were like, 'you must have known something'. I didn't, not at all. I genuinely worried that maybe I don't live in reality," the 45-year-old told Express.co.uk.
He went on to say: "I'm sure everyone found it weird that Cameron story. Imagine how weird I found it, I'm like, 'how is that possible? Therefore it's not possible, therefore I'm not living in reality. Therefore, what's going on? Am I in the Matrix?'"
One certainty is that a new young adult Doctor Who spin-off titled Class is soon to hit on BBC iPlayer, with the first two episodes arriving at 10am on Saturday October 21.
Doctor Who will return with Peter Capaldi for a 2016 Christmas special, with Series 10 due to arrive in 2017.