Donald Trump's national political director, Jim Murphy, has left the GOP nominee's campaign just 19 days before the 8 November election. Murphy has allegedly been absent from the campaign in recent days, several Trump aides confirmed.
"I have not resigned but for personal reasons have had to take a step back from the campaign," Murphy told Politico in a statement. The longtime Republican operative did not elaborate on why he left the campaign so close to the end of the race.
Murphy joined the campaign back in June to replace Rick Wiley, who abruptly left the Trump camp in May. Trump's campaign has been beset with frequent changes within his campaign staff and advisors. In August, Paul Manafort, Trump's campaign chairman and a close ally of Murphy's, resigned.
According to Politico, Murphy had been given a key role in setting up field programmes in battleground states. He not only served as a central point person between campaign officials and the Republican National Committee, but also helped oversee floor operations at the party's national convention in July.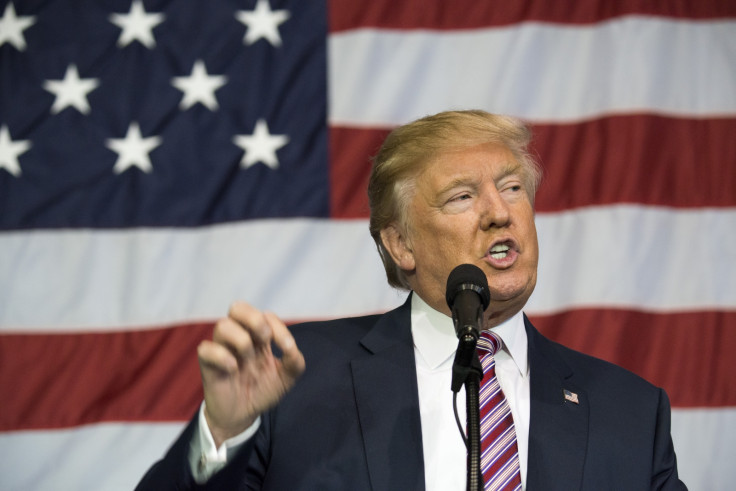 The departure comes as Trump's campaign efforts appear to be falling apart. The GOP nominee's success in the battleground states have suffered, with rival Hillary Clinton projected to win a number of them. Analysis by FiveThirtyEight gives Trump a 13.1% chance of winning the election compared to Clinton's 86.9% chance.
News of Murphy's decision arrives on the heels of the third and final presidential debate, which polls say Clinton won. During the debate, Trump suggested he would not accept the results of the election. On Thursday (20 October), he clarified that he would accept the outcome but only if he won.