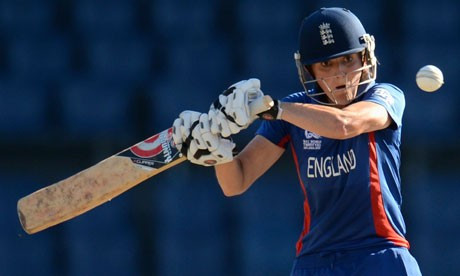 England captain Charlotte Edwards scored 92 not out to help retain the Ashes after victory in the first Twenty20 international against Australia in Hobart.
The tourists won by nine wickets at the Bellerive Oval as they chased down a target of 151 with 13 balls remaining.
Edwards' side have now opened up a unassailable lead in the series with two, now largely futile, Twenty20 matches yet to play before being handed the urn.
"This means everything to us," said Edwards, who took the match reward.
"To win in England was really special but to come out here and win the Ashes in Australia in the multi-format is something really special.
"I love playing cricket for England and I love leading this team - and this is probably one of my most treasured moments to date."
She added: "The last two games we haven't played as well as we'd have liked so I was pretty determined this morning that I wasn't going to give up the Ashes without a fight.
"I knew it was important that we played well here today - and we did that.
"This has been a real team effort over the Test match and the one-dayers and I'm so proud of these girls, what they've done and how they've stood up over here. It's a pretty special win."
Edwards, who has now won five Ashes series, concluded: "(This one is) the best by far because the multi-format really tests us in every discipline and to win the Test match in Perth was fantastic - and the way we've played throughout this whole series, we've got a lot to be proud of."
England are next in Twenty20 action on 31 January in Melbourne before rounding off their successful tour in Sydney on 2 February.