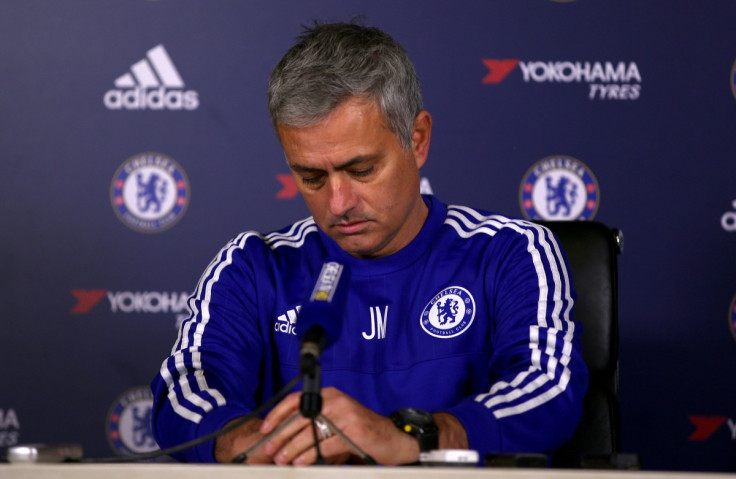 Less than half of Chelsea fans still have faith in manager Jose Mourinho. Chelsea's miserable campaign took another blow on 14 December when they suffered their ninth league defeat of the season against Leicester City, leaving them just one point above the relegation zone.
According to a poll of 30,300 Chelsea fans conducted by Forza Football after the defeat at the King Power Stadium, only 48% still have confidence in their under-fire gaffer. Polls also show that only 51% still have confidence in the current squad while owner Roman Abramovich only has the full support of 52% of those asked.
The stats are another damning indictment of the club's woeful predicament. The reigning Premier League champions could conceivably drop into the bottom three on Saturday should they lose to Sam Allardyce's Sunderland. With Mourinho's position under more scrutiny than ever, BBC Sport reports Abramovich and the club's board of directors have held discussions over the manager's future, with former Tottenham Hotspur manager Juande Ramos now being considered as a short-term replacement, as reported by The Times.
After the defeat to Leicester, Mourinho conceded he was unsure whether he would remain in charge of the club. "I feel my work is betrayed," Mourinho said after the game. "The only thing I can say is that I want to be [manager]. I have no doubts and I think you know me well enough, three years this time, plus three years another time, that I am not afraid of a big challenge, and in this moment this is a real big challenge. I want to stay, I hope Mr Abramovich and the board want me to stay."