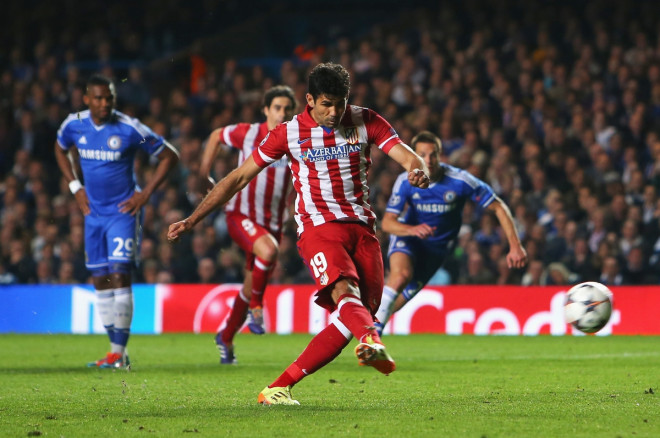 Chelsea have agreed terms with Atletico Madrid for striker Diego Costa and are expected to announce the completion of the deal after the Champions League final, according to Sky Sports.
The Blues are expected to pay £32m for the player and his addition will be a major upgrade for the team.
The likes of Fernando Torres, Samuel Eto'o and Demba have scored a combined 19 goals among them in the league and Jose Mourinho is looking to upgrade his attack, which has managed only 71 goals all season, significantly less than Manchester City and Liverpool, who have finished first and second, respectively.
Costa has scored 27 goals in 33 league appearances this season and has been Atletico's standout player thus far in a year, which can perhaps see them clinch the La Liga title and the Champions League trophy.
Atletico are currently top of the league, three points ahead of Barcelona and need to avoid defeat against the Catalans to secure their first title since 1996.
Meanwhile, they face Real Madrid in the finals of the Champions League next week in what is expected to be the most important days in Costa's career.
Mourinho is looking at the striker as a natural successor to Didier Drogba, who is the most successful striker in the history of the club. His arrival will give the likes of Eden Hazard and Willian a focal point in the centre and enable them to score more goals, which the current crop has failed to muster.
Meanwhile, Mourinho has revealed that he is looking for two players who will take Chelsea to an all new level.
"Next season if we do our work in a successful way in the summer market, which I know the club is trying to do, then if we do that I want to start day one saying we are going to fight for the title," said Mourinho.
"We don't need a new spine, a new structure. It is there. The fundamental for us now is a couple of players of a certain level to help the team immediately go to a different level," he concluded.