Champions League winners Chelsea come face to face with Europa League kings Atlético Madrid in the UEFA Super Cup at the Stade Louis II in Monaco on 31 August. This is not, traditionally, considered one of the bigger trophies on offer but for Chelsea and Atlético, this is all about honour and pride, particularly since neither was really expected to win their respective tournaments last season.
Overview:
No one ever expected Chelsea to reach the final of the Champions League after being drawn with defending champions Barcelona in the semi final. More to the point, no one expected Barcelona to lose to Roberto Di Matteo's aging squad, particualrly with the prospect of playing for the Champions League at the Santiago Bernabeu and against hated rivals Real Madrid (Jose Mourinho's side were also beaten, by Bayern Munich). Expectations, however, are not results. Not only did Chelsea find a way past Lionel Messi, Xavi and Andres Iniesta, but they also navigated the threat of Arjen Robben, Franck Ribery and Mario Gomez in the final in Madrid, to claim their maiden crown.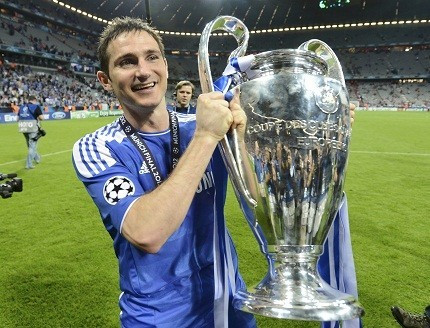 A number of people played crucial roles in the Blues winning the title but the architect of the win... the man who deserved all the praise he got and then some more... was Di Matteo. The Italian took charge of the Stamford Bridge club when morale and results were at abysmal levels and turned the season around on its head, winning the FA Cup as well, for good measure.
The other people critical to the Blues' success was the defence of Petr Cech, John Terry, Gary Cahill and Ashley Cole, Branislav Ivanović and David Luiz, who kept out an array of the world's best attacking players. At the other end of the pitch was the iconic Didier Drogba, whose power and self-confidence gave them both the FA Cup and the Champions League.
Today, Drogba may have left but the arrival of Belgian playmaker Eden Hazard, who has already proven himself with a return of three assists and one goal in four games, has signaled a new attacking threat for teams facing Chelsea; and the fact Hazard seems to have revitalised Fernando Torres doesn't hurt.
"We are happy we are going into the Super Cup final with three wins and everybody fit and hopefully we can win another international trophy for this football club. (I will take it) very seriously. It is not a friendly. It is a European trophy that we want to win. (I will) not be resting people," Di Matteo has been quoted as saying, suggesting all of his big guns will be out to play in France.
Incidentally, Torres will be returning home, in a manner of speaking, when he lines up against Atlético. The 28 year old Spanish international made his reputation playing for the capital club and scored 82 times in seven seasons at the Vicente Calderon.
Atletico Gunning for Title
Meanwhile, Atlético Madrid will be no less determined to win the trophy, particularly since they will not be travelling to the FIFA Club World Cup.
Atlético, called Los Colchoneros (the mattress-makers) in Spain, were unfancied winners of the Europa League, particularly with the likes of Valencia, Manchester United and Manchester City in the competition at some point. However, win they did, beating fellow Spaniard Athletic Bilbao in the final.
Incidentally Diego Simeone's side played Bilbao again, on 27 August in a Spanish league game, and trounced the Basques 4-0; one-time United, Chelsea and City target Radamel Falcao was in fine form and the Colombian warmed up for the Blues by scoring a hat-trick.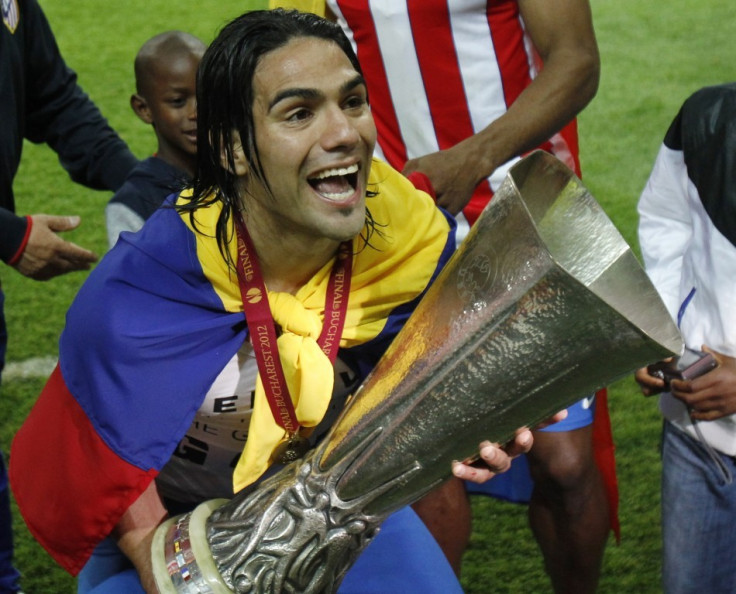 "People may think Chelsea are superior because they won the Champions League, but when there is only one match to play we all know that everything becomes more difficult. We don't have anything to prove. It is a match between two teams that have won two different cups - and we are very proud of the cup we won," Goal.com quoted Simeone as saying
"We know the Super Cup match is beautiful, but we focus on every single match. We know how important it is. After having won the Europa League, and now facing the Champions League winners, we are in a nice place. I hope we can enjoy it," the former Argentinean international added.
Finally, just as with Torres, Atletico Madrid's goal keeper, Thibaut Courtois, could be forgiven for having a few nervous moments; the Belgian is on loan from Chelsea. However, Courtois has declared he wants to win for Atlético.
"It's special for me as the game is against my club. But I play for Atletico, it's me against Chelsea, and I want to win it. I keep my fingers crossed for them, for all my friends at Chelsea and for my Belgium team-mates who play there now. I wish them the best of luck. But I want to win the Super Cup. I hope it will be a good match and may the better team win," ESPN quoted Courtois as saying.
Team News:
Chelsea captain John Terry will miss this game as part of the suspension from the red card against Barcelona and is likely to be replaced by Brazilian David Luiz, who is ready after recovering from a knock to the head in the game against Newcastle. Midfielder Frank Lampard is also expected to return, after he was rested against the Magpies. Youngster Ryan Bertrand earned a surprise starting berth in the Champions League final and could be in line for another big start and he and Spanish international Juan Mata will be tasked with supply Torres' with ammunition.
The key man here will certainly be Eden Hazard and if the Belgian can re-create the magic from his first four games for the Blues, Atletico will have a fight on their hands. Meanwhile, new signings Victor Moses and Cesar Azpilicueta are likely to be on the bench for this one.
The Spaniards, on the other hand, will almost certainly name an unchanged side from the win against Bilbao. The centre of attention will undoubtedly be Falcao, who has targetted victory in the Super Cup.
Probable Lineups
Chelsea (4-2-3-1): Cech; Ivanovic, Cahill, Luiz, Cole; Lampard, Mikel; Mata, Hazard, Bertrand; Torres
Atletico Madrid (4-2-3-1):Courtois; Juanfran, Miranda, Godin, Filipe Luis; Suarez, Gabi; Koke, Turan, Rodriguez; Falcao
Where to Watch Live:
You can follow the game live from 7 pm BST on Sky Sports 2 and Sky Sports 2 HD. There will also be live commentary on Chelsea TV from 7.45 pm BST onwards and updates on