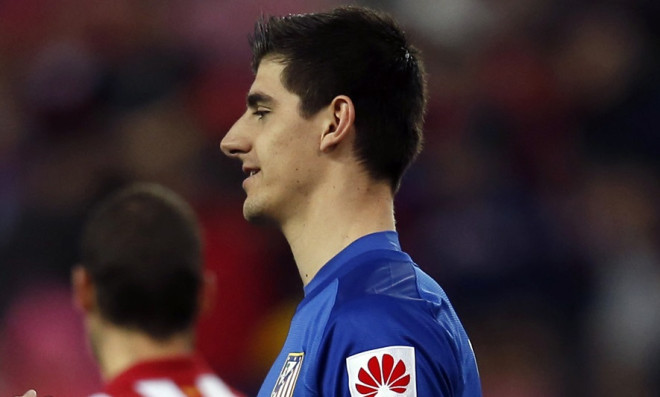 Atletico Madrid President has revealed they would have to pay an extra fee to use Thibaut Courtois in an hypothetical Champions League semi-final against Chelsea, as the Blues inserted a special clause in his loan deal to avoid another humiliation after the 2012 European Super Cup defeat against the Spaniards.
Atletico Madrid beat Chelsea 4-1 in the final of the competition, with the Belgium goalkeeper performing brilliantly and Radamel Falcao scoring a hat-trick.
The 21-year-old is currently enjoying his third season at the Vicente Calderon Stadium where he has built a reputation as one of the finest shot-stoppers in Europe.
Manager Diego Simeone has insisted a number of times that Courtois is his most valuable player, even ahead of star striker Diego Costa or playmaker Koke.
Chelsea do not want to take the risk of being thwarted by their own player again and according to Mundo Deportivo they have inserted a £5m clause in the deal - £2.5m for each leg - which will porevent that happening.
Atletico Madrid president Enrique Cerezo confirmed that the clause does exist and even admit that they will not be able to trigger it due to their economic situation.
"It is a figure that we cannot pay. If we face Chelsea he may not play," he said in an interview with Spanish radio station Onda Cero.
So should Atletico draw Chelsea it looks like second-choice goalie Dani Aranzubia will replace Courtois even though he has played just one game this season.
Meanwhile, Courtois' future is still uncertain even though the keeper said he would soon reveal whether he stays at Atletico Madrid or returns to Chelsea in the summer.