Former Manchester United defender Gary Neville says he has "no doubt" that Nemanja Matic's move from Chelsea to Old Trafford was not sanctioned by Blues manager Antonio Conte.
Matic, 29, joined United for £40m ($52m) on a three-year deal in July, becoming the club's third summer signing after Victor Lindelof and Romelu Lukaku.
Conte expressed unhappiness over the deal that took Matic to Old Trafford in an interview earlier this week, saying the Serbia international's departure was a "great loss".
Neville said it was "strange" for a manager to speak so favourably of a player that was sold to a direct rival.
"When a player leaves a club, you do not normally see a manager speak so glowingly about them," the former England international told Sky Sports.
"Usually they would say it is time for them to leave, it was the right move for both parties.
"I have no doubt that he has not sanctioned that move, he is not happy with it and ultimately he is uncomfortable with it," Neville added.
"There is very rarely such big transfers between champions to clubs that are challenging them and it is a strange move."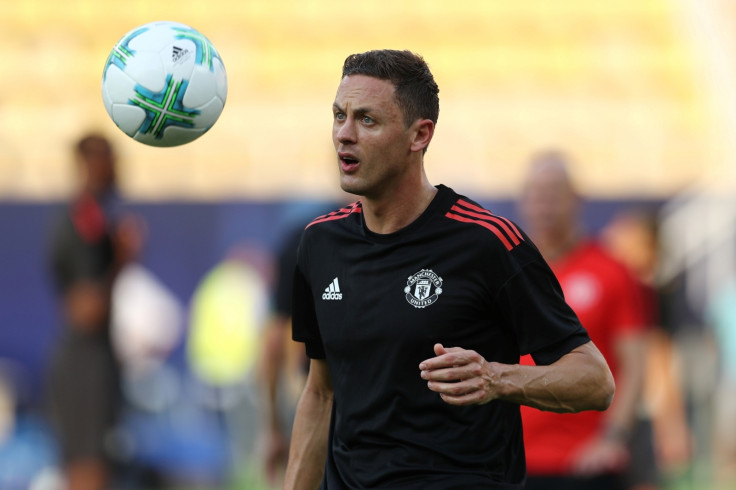 Former England striker Ian Wright criticised Chelsea's decision to sell the Serbian midfielder this week, saying the Blues had handed rivals United "the last part of the jigsaw".
Chelsea have brought in Tiemoue Bakayoko to replace Matic, while Alvaro Morata, Antonio Rudiger and Willy Caballero have also been signed this summer.
But Wright said the Blues appeared to be in a worse position compared to last season due to the extent of upheaval in the squad that won the Premier League title.
"They have signed Bakayoko from Monaco to replace Matic, but he has to come in and hit the ground running because Chelsea want to go far in the Champions League and defend the Premier League trophy," Wright told BBC Sport.
"They are getting rid of players who are experienced and from who you know exactly what you're going to get."