Chelsea manager Antonio Conte has stressed the importance of the club's deadline day signing Marcos Alonso, insisting he needed the former Fiorentina full-back to bring balance to his defence.
Alonso, 25, made his return to English football on the final day of the summer transfer window, having had a three-year stint with Bolton from 2010 to 2013 before returning to join Sunderland on a six-month loan deal in 2014.
His arrival was overshadowed by the furore surrounding David Luiz's return to west London which followed hours later.
But the Spaniard could immediately have an important role to play in the Chelsea backline, with his arrival opening the possibility for Cesar Azpilicueta to move over to his natural position at right-back with Alonso slotting in on the left.
"We reached two targets, two good signings for us," Conte told Chelsea TV. "I think they can improve our squad and now it is right to work with David Luiz and Marcus Alonso to put them in our idea of football.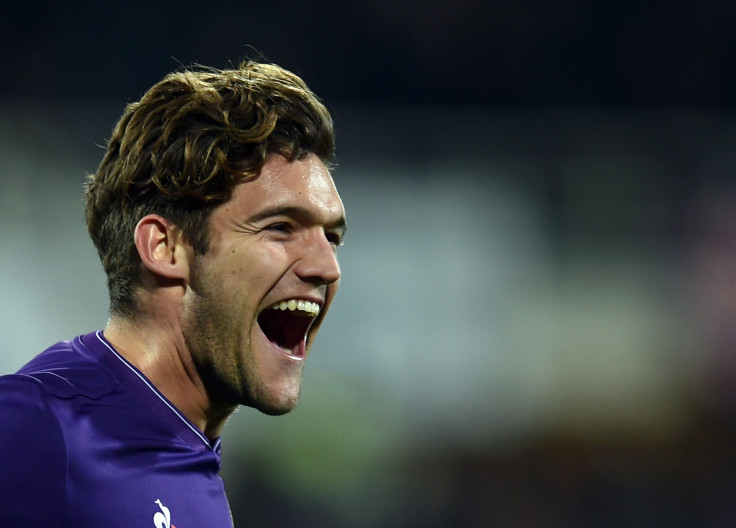 "It was important to bring in Alonso because he is left-footed – in the squad we have three [full-backs] who are right-footed. He's played in England before and for this reason he has good experience of this league.
"The same goes for Luiz. He played with Chelsea, he is a good player and can bring a good personality. Now we have to work on the defensive situation, on the defensive line. We have to work to improve our physical condition, our tactical condition and to try to continue our good season."
Alonso is in line to make his Chelsea debut on Sunday (11 September) when Conte's side travel to take on Swansea City at the Liberty Stadium.