Chelsea manager Antonio Conte deserves praise for the way he coaxed the best out of Eden Hazard in the Blues' 4-0 win at Brighton on Saturday, 20 January, former Arsenal striker Thierry Henry has said.
Hazard was taken off by Conte on the hour mark during Chelsea's goalless draw with Leicester earlier this month and did not start in the FA Cup third round replay against Norwich last week.
The Belgium international, who has played the full 90 minutes just twice in his last 10 games, responded by scoring twice in the Blues' win over Brighton at the Amex Stadium on Saturday.
Henry said Conte's decision to frequently substitute Hazard during games had motivated the Belgium to play at his best against Brighton.
"I watched the game against Leicester and they weren't scoring goals – Conte took [Hazard] off," the Arsenal legend told Sky Sports.
"When you do that to a player like him with the quality he has, it woke him up. From the beginning [against Brighton], he meant business.
"Conte did it last season ahead of a game with Arsenal and we all know what he did to Arsenal with that goal last year. I like the way Hazard reacted after the Leicester game.
"That's the job of the boss – sometimes a player might be tired, sometimes a player needs a reminder that he's not doing enough. I'm not saying Hazard wasn't. Usually, when you take the main player off after an hour when you're supposed to win that game, it got the reaction of 'OK, I'm on the bench, but we'll see next week'."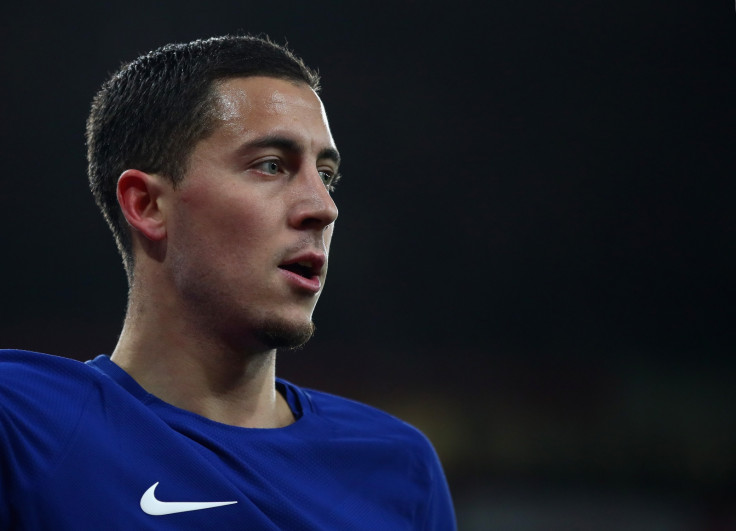 Chelsea are keen to add another striker to their ranks in the January transfer window, with Roma's Edin Dzeko, Burnley's Ashley Barnes and Leicester City's Islam Slimani among the names linked with a move to Stamford Bridge.
But Hazard told the London Evening Standard that the club did not need another striker as he can play in the centre-forward position if required.
"I think we have two very good strikers in Alvaro and Michy. If they are not ready to play, I can play striker, so I don't think we need [another one]," the Belgian said.
The 27-year-old has scored eight goals in 20 league appearances for Chelsea this season.