Antonio Conte has insisted that he wouldn't swap Chelsea top-scorer Diego Costa for Romelu Lukaku, amid recurrent reports linking the Everton star with a return to Stamford Bridge. Meanwhile, the Italian boss feels Tottenham Hotspur have not given up in the battle for the Premier League title despite the Blues sitting four points ahead with just five games remaining.
Lukaku, 23, has garnered a reputation as one of the most prolific strikers around Europe since Everton secured his services on permanent basis from Chelsea in a £28m ($36.2m) deal. He is currently the Premier League's top scorer on 24 goals, five clear of Costa.
Recent reports have claimed the Blues are considering bringing the Belgium international back to Stamford Bridge ahead of the 2017-18 campaign to replace Costa.
Tianjin Quanjian previously tried to sign Spain international in a deal reportedly worth £90m and the Chinese Super League side recently confirmed they plan to make a new move in the summer – with The Mirror saying that they are willing to pay him £650,000-a-week after tax.
Such a move would help fund the return of Lukaku, as Liverpool Echo claims Everton have slapped a world-record £100m price tag on the striker.
Conte, however, has tried to downplay those speculations ahead of Chelsea's trip to Everton, claiming that he is happy with his current squad.
"For me my players are the best in the world and I don't change my players with anyone else," the Chelsea boss said when asked whether he prefers Lukaku or Costa.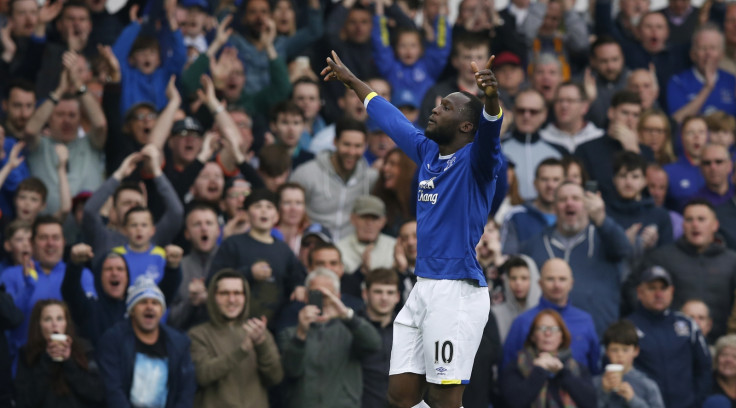 "I think he [Lukaku] is a really good player and is scoring a lot of goals in this season, not only this season, we must pay great attention. But it is the same, to find the right solution to stop them, every single player. We must find the right solution to stop Lukaku and all the other players, because they have good players with good technique and finishing."
Chelsea took a step towards the Premier League title on Tuesday, beating Southampton to remain four points ahead of Tottenham with just five games to go.
Furthermore, Chelsea's run-in is more favourable than Spurs as the White Hart Lane outfit still have to play Arsenal and Manchester United.
However, Conte said: "In this part of the season every game is very tough for many reasons. You have a lot of pressure, you know you have to win, when you have to play with this target it's not simple. Not only for us, also for Tottenham."
"But we are ready. We have worked a lot to fight for the title and we want to reach this target with all our strength. We have to do our job with the right pressure, but at the same time enjoy this moment."
Meanwhile, the Chelsea boss provided a positive injury update ahead of the trip to Everton, revealing that he has a fully fit squad to choose from.