West Ham United manager Slaven Bilic has backtracked on suggestions he is interested in signing John Terry when he leaves Chelsea at the end of the season. Terry will end his 21-year association with the west London club in the summer but insists he is seeking a new challenge – and has not ruled out a move to a Premier League rival.
AFC Bournemouth and West Bromwich Albion have both been linked with a move for the 36-year-old, who has won 14 major honours with the Blues since making his debut in 1998. The foundations of Terry's football education came with the Hammers however, and Bilic had initially stated he could return to east London.
The Croatian boss said on 19 April: "He definitely has got at least a couple of years left with his quality and experience and leadership. Whether that will be with West Ham or elsewhere I don't know, we don't think about that right now but I don't think it is the end of John Terry's career. He's going to do well.
"Every manager and club would think about John Terry if he's available because there are not many leaders like him, but then again we have experience in that position, we have good players in that position, so never say never but to be fair I don't think about that right now."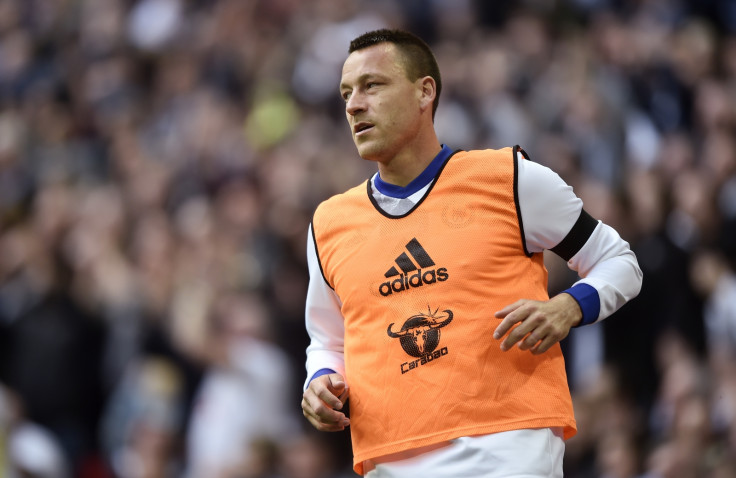 But with West Ham not yet safe from relegation, Bilic has U-turned on those comments and insists he has no intention of moving for Terry. The 48-year-old is happy with his defensive options, including James Collins, who would prospectively make way if Terry did return. "I said things about him, not any more than any manager that was asked about him as a player, as a leader in his career," he told reporters prior to the trip to Stoke City. "That is all basically.
Bilic added, according to Talksport: "The way [Collins] is playing he deserves a lot of praise with the quality of his game, the determination he puts in. Of course when you are looking at new targets it mainly depends on how your players are already playing. And when you see him, playing like that, you are not that crazy to strengthen the squad there."
With four games to play, West Ham are seven points above the drop zone and need six points from their remaining matches to guarantee another season in the Premier League. After travelling to Stoke, they have home games against title-chasing Tottenham Hotspur and then Liverpool, before their campaign concludes away at Burnley.