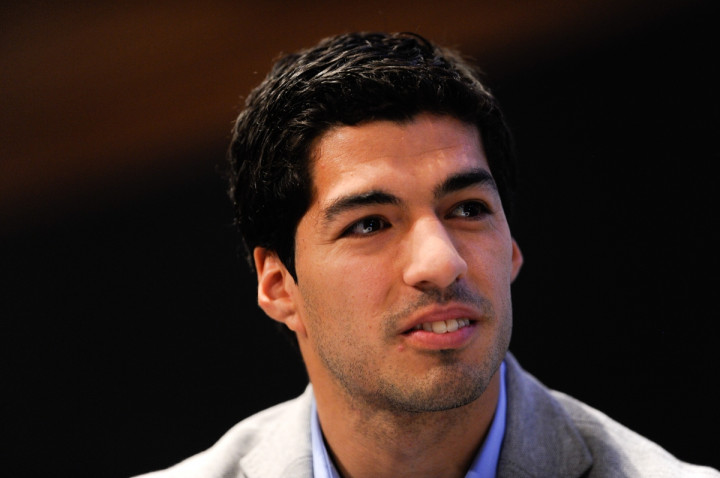 Chelsea manager Jose Mourinho has backed Fifa's decision on suspending Liverpool and Uruguay striker Luis Suarez after the biting incident.
The 27-year-old was found sinking his teeth into the Azzurri defender Giorgio Chiellini's shoulder during Uruguay's 1-0 victory over Italy in the group stage fixture of the World Cup. The former Ajax man was suspended for four months from all football, along with a nine-match international ban.
The former Real Madrid boss believes Suarez deserved the punishment. However, Mourinho believes Fifa's decision to not let the Uruguayan international from attending a football match is harsh on the player.
"I think the punishment is deserved because it is an accumulation of the same negative act on the football pitch," Mourinho said, as quoted by Goal.com.
"What I really don't like in football is the stadium ban. What's the problem for Suarez to be in the stadium, in the middle of the Uruguay supporters watching the game between his country and Colombia? It's too hard; it's something that I really don't understand."
"If his punishment comes as a sequence of three similar mistakes in three different situations, it is something that he deserves. It has to stop," the Blues manager concluded.
Meanwhile, Uruguay captain Diego Lugano says Suarez's latest ban is a breach of human rights.
"It's a breach of human rights that a player cannot go into a stadium where there are 80,000 people or into a hotel with his team-mates, that he cannot work for four months," Lugano said.
"He has committed a crime, but this (ban) is barbarity. Not even a criminal would receive this penalty."
Uruguay were knocked out of the World Cup by Colombia in the Round of 16 as the latter registered a 2-0 victory over Oscar Tabarez's side – which was the first of Suarez's nine-match international ban.