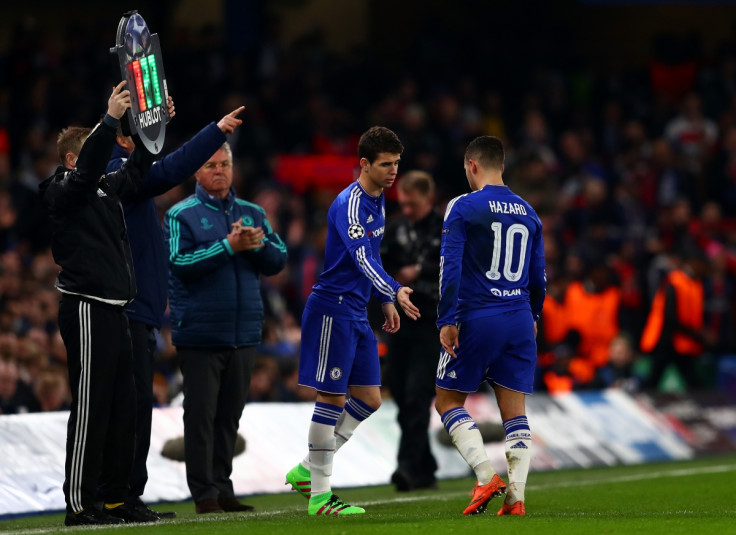 Chelsea defender Branislav Ivanovic has revealed both Diego Costa and Eden Hazard started their Champions League defeat to Paris Saint-Germain while suffering injuries, praising the commitment of both players.
Guus Hiddink's side were eliminated at the last-16 stage of the competition after suffering a 2-1 defeat in the return leg at Stamford Bridge on Wednesday 9 March, crashing out 4-2 on aggregate. The disappointing evening was compounded by both Costa and Hazard limping off in the second-half, a potential blow ahead of the club's FA Cup quarter-final meeting with Everton on Sunday.
Hazard has struggled with his groin in 2016 but had started his club's last six games, with his manager suggesting ahead of Wednesday's game the Belgian was back to full fitness.
But Ivanovic has claimed the 25-year-old was still struggling with an injury problem despite being handed a starting role.
"It's not an excuse, but people have to think about the fact Eden started the game injured," Ivanovic told Chelsea's official website.
"Did that show how committed he is? Yes. Of course when you lose a game the fans are not happy and they have to be like that. But in my opinion it was one of his best performances so far. He was very strong and quick. He wanted to score and had a couple of actions where he looked like last season."
Costa, meanwhile, missed the Premier League draw with Stoke City on 5 March with a slight tendon problem. However, he was Chelsea's best player on the night until another setback brought his evening to a premature end after 60 minutes.
"Diego started the game injured and did everything to be on the pitch," Ivanovic continued. "He did an amazing job, scored a goal and when you see your main striker, main threat, go off the pitch then of course it's difficult.
"We hope it's nothing serious. We have what is now like a final for us [against Everton] in a couple of days and we hope everything is good."