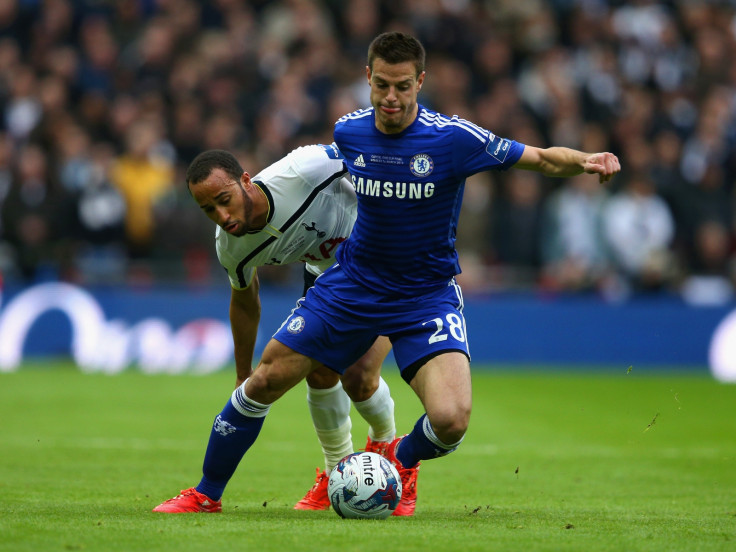 Chelsea defender Cesar Azpilicueta is not worried by the prospect of the club bringing in a new full-back to replace Filipe Luis.
According to Spanish newspaper Marca, Chelsea and Atletico Madrid have agreed a fee of €16m (£11.1m, $17.3m) that will see Filipe Luis return to the Vicente Calderon just a year after leaving the Spanish club.
While the Brazil international was limited to just 15 appearances last season, Jose Mourinho said at a press conference on 21 July that a replacement must still be brought in.
It was Azpilicueta's imperious form on the left-hand side of defence that ensured Filipe Luis's first team appearances were kept to a minimum last term and the Spaniard is excited over the prospect of being kept on his toes by whoever comes into replace him.
"At great clubs like Chelsea, you have competition for positions and you have to fight every day for your place," Azpilicueta told Sky Sports during the side's US pre-season tour. "Obviously I will have competition as always but I will try my best and work hard to play as much as possible."
Filipe Luis will leave Chelsea after just one season in the Premier League and Azpilicueta has wished him well after their 'healthy competition' in the club's Premier League title success last term.
"At great clubs like Chelsea you have quality players, everyone one of us, we try to give everything to make it difficult for the manager.
"Filipe Luis, when he arrived here he gave everything, he tried his best. Obviously everyone wants to play and we were in competition with each other, but it was healthy competition. We are friends, but obviously if they have made a decision if it is official I wish him the best of luck and will follow him for sure."
Chelsea have already signed Radamel Falcao on loan from Monaco this summer with Asmir Begovic also joining the club from Stoke City. Brazilian attacking midfielder Nathan came in from Atletico Paranaense but has already left the club on loan to join Vitesse Arnhem.