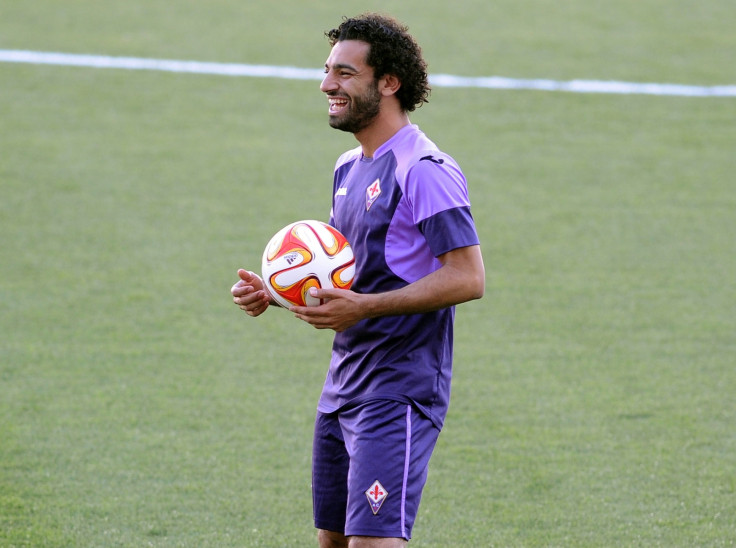 Inter Milan manager Roberto Mancini says the club remain interested in signing Chelsea winger Mohamed Salah as the Italian boss plots a raid on the Premier League.
Salah has been told by manager Jose Mourinho that he can leave Stamford Bridge this summer, with the Blues overstocked with players who can adopt wide roles.
The Egypt international was set to join Fiorentina for the 2015-16 season after Viola agreed an 18-month loan deal upon initially signing Salah in the January transfer window, but the Chelsea wideman is unwilling to join the club.
Director general Marco Fassone had confirmed Inter were interested in signing Salah, but manager Mancini has for the first time endorsed the claim, adding that Manchester City forward Steven Jovetic is also among his target.
"We really need an attacker because we only have two players up front at the moment," he told Corriere dello Sport, according to Goal.com.
"Perisic is a Wolfsburg player for now and it is difficult to say what will happen but he certainly has a lot of quality and can play in several positions in attack.
"I already tried to sign Jovetic in my last season with Manchester City but he arrived when I was gone. He can play as a focal point or as a support striker but could also feature on the wings.
"Salah is another player who could play on the wings and as a second striker but Jovetic is still with City, while Salah is somewhere halfway between Chelsea and Fiorentina."
Mourinho has all but cut ties with Salah just 18 months on from his move from FC Basel to West London, with the 23 year old having made just 13 Premier League starts for Chelsea.
Chelsea already have four wingers in their ranks in the form of Eden Hazard, Juan Cuadrado, Willian and Victor Moses and Mourinho says such are his numbers in wide areas the club are able to offload Salah.
"I see his future elsewhere," Mourinho told Sky Sports. "Either on loan or sold with an offer we are happy to accept. We have five wingers and it is better not to have Salah back.
"If they want him back they have to pay, then we have to react and go to the market to keep our balance.
"I have five wingers, if I lose one maybe I am interested in another but at this moment I have balance and quality and numbers."
Six players have already left Chelsea this summer including veterans Petr Cech and Didier Drogba.