Chelsea could have signed Bayern Munich striker Robert Lewandowski says Carlo Ancelotti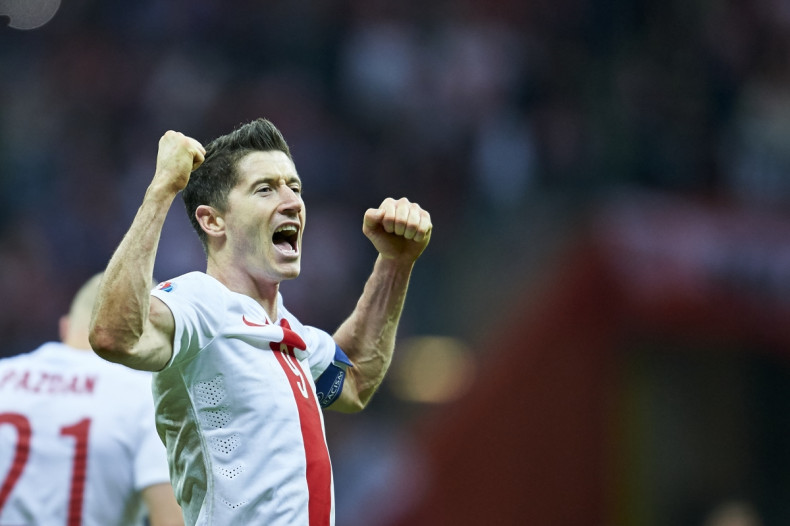 Bayern Munich striker Robert Lewandowski was a twice a target for former Chelsea boss Carlo Ancelotti during his managerial run. The Italian manager tracked Lewandowski – who has scored 24 goals in all competitions for club and country already this term – during the early part of his career but failed to sign him during spells at Stamford Bridge and Real Madrid.
Lewandowski is arguably the hottest striker in Europe right now and is a key part of Pep Guardiola's team at Bayern, who romped to the Bundesliga title last term and have won all nine of their league fixtures this season. The 27-year-old already has 12 goals in six domestic starts, a run of form that included a five-goal blitz in the win over Wolfsburg in September.
The early years of Lewandowski's career saw him learn his trade in Poland with Znicz Pruszkow and Lech Poznan before his £3.3m [$2.13m] move to Borrussia Dortmund, according to Bild, in the summer of 2010. The forward went on to move to Bayern in 2014 where he has since flourished, but his career could have taken a different path had Chelsea moved faster to acquire his services.
Ancelotti, who was manager at Chelsea from 2009 to 2011, admits he followed Lewandowski's career from an early age and could have signed the hitman during spells in the Premier League and in La Liga with Real. After moving to Dortmund for pittance at the turn of the decade, Lewandowski moved to Bayern on a free transfer last summer.
"He's a player that I have always followed, particularly in the first part of his career, when he was at Borussia Dortmund," he told Goal.com. "Lewandowski was being followed by many clubs, not just me. But even when I was at Chelsea, I was tracking him. Also while I was at Madrid, but by then he was already going to Bayern, so it was too late."
The move that took Lewandowski to Dortmund and led to him becoming a household name on the continent happened just six months before Chelsea spent a reported £50m, according to BBC Sport, on bringing Fernando Torres to West London from Liverpool. The Spanish striker endured an inauspicious spell at the club, scoring 45 goals across five seasons.