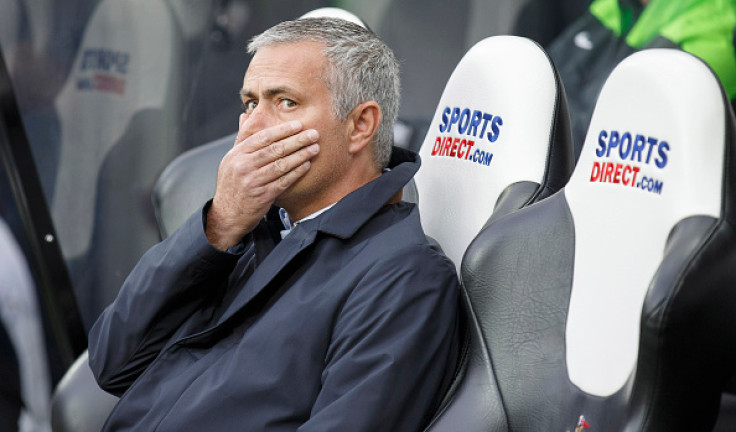 Chelsea manager Jose Mourinho insists that his side can still win the quadruple despite a disastrous start to the season. The Blues are currently in 12th spot, 10 points behind league leaders Manchester City following their 2-0 win over Aston Villa in the weekend.
Mourinho's men shall now resume Champions League action against Dynamo Kiev, having won and lost a game each in their first two group matches. The Portuguese manager is confident that he can turn Chelsea's fortunes around but insists that a quadruple is still a long drawn dream, given the likes of Manchester United and Manchester City, who are top of the league, will also find it very difficult to get anywhere near that achievement.
The Blues rode on the back of an inspired performance by Diego Costa, who scored a goal and made one to secure Chelsea's third win of the season. The striker was suspended for Chelsea's last three games in domestic competitions following a retrospective charge for his brawl with Laurent Koscielny during their game against Arsenal.
"We can win all four, we can lose all four. Everything is open. We are in October. Everything is open. I think to win all four is something really amazingly difficult for everyone, even if you say Man City or Man United – because they are at this moment top of the league – even for them it would be very difficult to win all four," Mourinho said, as quoted by the Mirror.
"In England it's very difficult. Confidence is fundamental. We need to keep the tactical awareness, the tactical discipline. The spirit. The effort. The concentration, because concentration is fundamental. And step by step bring with good results the confidence levels up. And confidence levels are coming with results," he added.
Mourinho was recently given a public vote of confidence by owner Roman Abramovich, who has backed the former Real Madrid man to turn Chelsea's season around, having seen the Portuguese manager hand the Blues their first title in five years.