Chelsea deny breaking Fifa regulations in signing youngster Bertrand Traore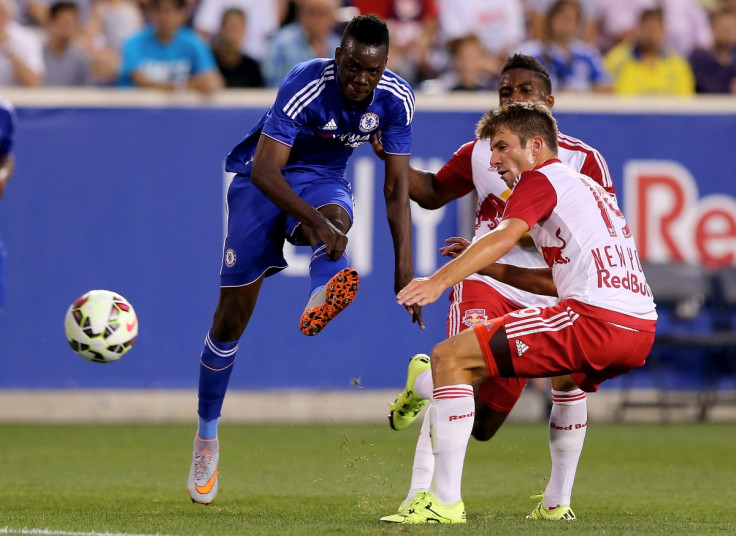 Chelsea have denied any wrongdoing after fielding Bertrand Traore, the Burkina Faso international, as a 16-year-old in friendly fixtures. It has been speculated that the Blues could be hit with a transfer ban by Fifa because the sport's governing body does not permit the international transfer of a minor – a player under the age of 18.
Traore featured in an under-18s fixture against Arsenal at the Emirates Stadium in October 2011, when he was just 16. However, both clubs considered the game to be non-competitive.
The forward subsequently signed professional terms at Stamford Bridge on 1 January 2014, the day the transfer window opened after his 18th birthday. Prior to that, he was the subject of an "option agreement" between Auxerre and Chelsea that, the Premier League club claim, allowed him to feature in what were, in effect, trial games.
"Bertrand Traore was registered by Chelsea in January 2014 in compliance with FA and Premier League Rules," a Chelsea spokesman said, according to The Guardian. "Prior to that date, he was party to an option agreement which enabled the club to acquire his registration in January 2014. The option agreement was registered with, and approved by, both the FA and the Premier League."
Fifa, meanwhile, has refused to confirm or deny whether Chelsea are under investigation over the Traore deal. "We are not in a position to comment on any investigations that are ongoing so as not to compromise the process, nor do we provide any comments as to whether or not any investigations are under way," a spokesperson told PA Sport. The Premier League, however, is satisfied Chelsea have not broken any regulations in signing the player.
In order to sign players under the age of 18, the player in question must meet one of three criteria: the player's parents move to a new country for non-football reasons; they live within 100km of the club; or they are from another nation within the European Union or European Economic Area and are between the ages of 16 and 18.
Real Madrid and Atletico Madrid were both recently handed transfer embargoes by Fifa after they were found guilty of breaching the regulations. However, both clubs intend to contest the verdict.
© Copyright IBTimes 2023. All rights reserved.