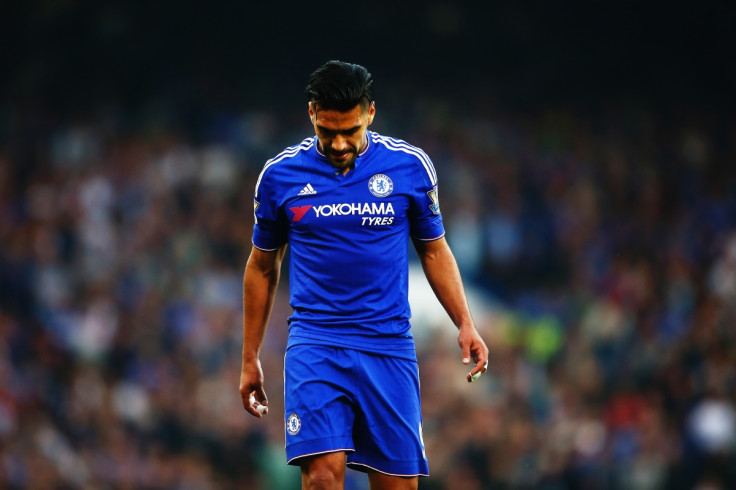 Atletico Madrid defender Diego Godin believes Chelsea must keep their faith in Radamel Falcao and hand him more first-team opportunities if they want to see him return to his best.
Falcao, who joined the Blues on a season-long loan deal after Manchester United opted not to sign the striker at the end of last season, has been limited to just two starting appearances for Jose Mourinho's side, making a further six of the bench.
His limited appearances have frustrated Colombia national team manager Jose Pekerman, who believes a confident Falcao can return to the level that once saw him as one of Europe's most feared marksmen if Mourinho provides him with some continuity.
And his former teammate Godin as echoed those sentiments, believing it is just a matter of time before the 29-year-old finds his form. "Falcao is looking for the confidence he had before his injury," Godin was quoted as saying by Gol Caracol ahead of Colombia's meeting with Uruguay. "He is at a great team and he will get the run of games of needs and the goals will come."
Despite his disappointing club form, Pekerman remains one of his biggest defenders, insisting he will always include the misfiring striker in his plans. "We all know his capabilities, and I see he still has the will to fight, to reverse the situation, with that spirit of wanting to reach his best performance and we have expectations," he said prior to the 1-1 draw with Peru.
"We need that rebellion and that ability to want to fight, and if so we have hope he recovers his best form and we can take it into account. We always have the hope that he rediscovers his confidence. He always deserves to be called up."