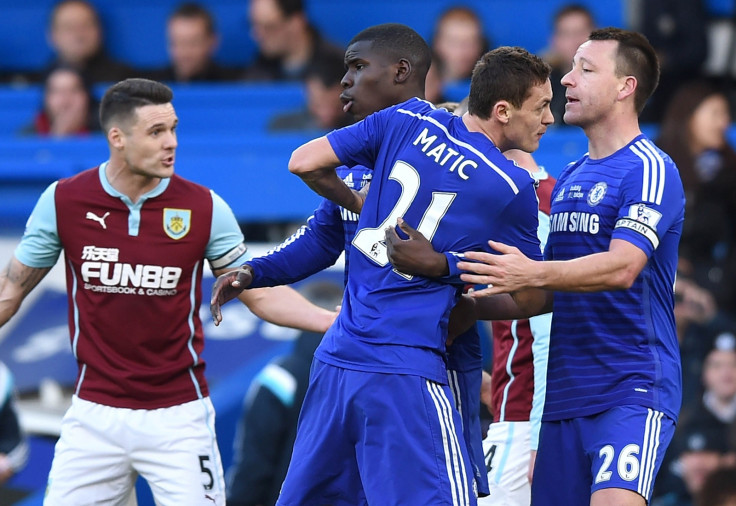 Chelsea have declared themselves "extremely disappointed and frustrated" after the Football Association declined to overturn midfielder Nemanja Matic's ban for violent conduct but instead reduced it by one match.
Serbia international Matic was shown a straight red card by referee Martin Atkinson for furiously barging Ashley Barnes to the ground during the 1-1 draw with Burnley at Stamford Bridge on 21 February but television footage that has been repeatedly dissected in the aftermath of the incident clearly shows the Chelsea player's heated reaction came as a result of a quite shocking challenge made on him by the former Brighton striker.
The Premier League leaders, whose outspoken manager Jose Mourinho made a surprise appearance on Sky's Goals On Sunday programme to defend Matic and lambast Barnes's initial challenge as "criminal", quickly launched an appeal against the suspension but are evidently not at all satisfied with the outcome.
"The Chelsea Football Club Board is extremely disappointed and frustrated that the FA Regulatory Commission has today decided not to reduce Nemanja Matic's suspension to the maximum extent permitted under FA rules," the club said in an official statement.
"Chelsea FC challenged the standard three-match suspension which automatically followed the red card issued to Matic by referee Martin Atkinson during Saturday's Premier League match against Burnley. There has been universal condemnation of the reckless challenge made by Ashley Barnes on Matic and it is the club's view that he has been unjustly punished with a two-match ban for his reaction to a career-threatening tackle.
"It is Chelsea's opinion that referees and the football authorities must do more to protect players at all levels of the game from dangerous challenges. This decision also clearly demonstrates a need for consistency and fairness in the disciplinary process. The club awaits The FA's written reasons, prior to commenting further."
Three-match suspension 'excessive'
Prior to that particularly strong reaction, Roger Burden, chairman of the FA's Regulatory Commission, explained that Matic's actions could not be condoned but they did accept a three-match suspension was excessive in light of the level of force used.
"In reaching this decision the members of the Regulatory Commission rejected the mitigation advanced by Nemanja Matic in respect of the provocation and tackle he received which led to his act of violent conduct," he said.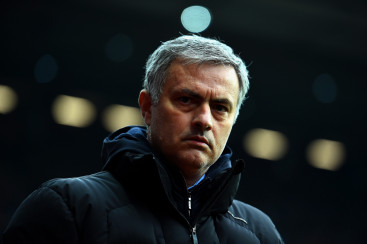 "The violent response of Mr Matic to the nature of the tackle cannot be condoned and does not vindicate his subsequent actions. The members of the Commission did, however, accept the mitigation in respect of the level of force used by Mr Matic and the nature of the contact he made with Mr Barnes of Burnley FC.
"Having made those considerations we determined that the standard punishment of a three-match suspension would be clearly excessive and, therefore, ordered that the suspension be reduced to two matches."
The controversial decision means Matic, who rejoined Chelsea on a permanent basis in January 2014 after a three-year stint with Benfica, will miss the League Cup Final encounter against Tottenham Hotspur on 1 March.
Given the 26-year-old has established himself as one of Mourinho's most consistent performers since his return to English football, Matic's absence provides somewhat of a midfield conundrum for Chelsea and it could have a sizeable impact on the outcome at Wembley if his replacement, likely to be Ramires, does not perform to a similarly high standard.
John Obi Mikel might have been a contender to partner Cesc Fabregas for the clash against Mauricio Pochettino's side but for a knee problem that has limited his participation of late.
Matic will now be available for Chelsea's Premier League tie against Southampton but that is likely to come as scant consolation to an increasingly agitated Mourinho who risked incurring further FA punishment by sharing his uncompromising views on the situation via such a public forum. Barnes will face no retrospective action for his part in the fracas.