Chelsea negotiated what, for them, was a big psychological hurdle in beating Crystal Palace 2-1 on Saturday. Last season's failure to win the title was in many respects down to their inability to get results at fixtures such as Palace.
Jose Mourinho alluded to the problem in an interview with Gary Neville, speaking of a team that were mentally and tactically unstable last season. It seems that the team have turned this around this season – a view reinforced by Mourinho's post-match scribblings on a journalist's note pad. The difference in this game was simple, the manager wrote: "Big Balls".
In reality the transformation is far more complex than simply 'growing a pair', although that helps and is equally pleasing for the supporters, who, of course, demand nothing less.
This season Chelsea are reaping the rewards of Mourinho's meticulous planning and team building. In this sphere I believe he has no equal, certainly in terms of attention to detail. Having identified the weaknesses and deficiencies in the team he inherited, he has systematically plugged the holes and filled the gaps.
Crucial to this strategy is variety. Most Mourinho squads are marked by the availability of at least two quality players for each position. Of course Mourinho's summer transfers (both in and out) have seen to this. But the most impressive observation is that the squad also has variety and options within it. He now has at his disposal players who can play in a variety of roles.
Ivanovic has played the last few seasons as Chelsea's number one right-back, and has in fact preferred to natural right-back Cesar Azpilicueta in that position. However, he started his Chelsea career as a centre back and could comfortably revert back to that position if the need arises.
Azpilicueta has been so impressive at left back that he saw off Chelsea legend Ashley Cole for the position – winning the Player's Player of the Year award at the club in the process! He is the preferred left back now, but in his absence we can call on Felipe Luis – a Champions League finalist with Atletico Madrid last year and Brazilian international. Equally Azpilicueta can play on the right when needed.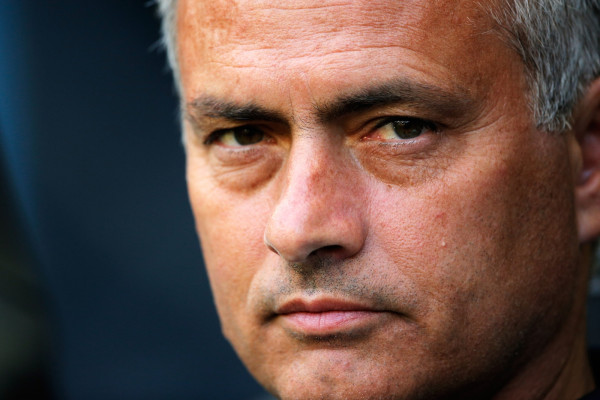 In midfield the pairing in front of the defence tends to be Matic and Fabregas. However, as we have seen during games, Fabregas can easily be moved up to the number 10 position if Chelsea require more of a creative edge in attack. Matic, as well as being the rock upon which Mourinho's Chelsea Mk II is built, is also adept at moving the ball forward quickly.
If the team needs to shut up shop, then Mikel can always be brought on to do just that. Then you have Ramires for width, pace and bite in the tackle, a man who can also play in a variety of midfield positions.
Flair to spare
Oscar has so much ability he could probably play anywhere on the pitch, including goalkeeper! But he tends to be Jose's favoured number 10, but of course with a classic Mourinho twist. Oscar's positional play has developed to the extent that he can link the play, set up the attacks, get on the end of them - and, crucially, track back and put in key tackles all over the pitch. Not many number 10's would be happy playing such an all-round game.
Of course, Oscar can also play out wide, as he does for Brazil, which again gives Chelsea further options. Hazard can roam free or switch wings with any one of Oscar, Willian or Schurrle. Willian can play in the number 10 role (and has already done so this season) instead of Oscar. Schurrle can play on either wing or play as an auxiliary striker. In short, Chelsea have healthy options all over the pitch.
Even up front – often seen as the Achilles heel of this Chelsea squad – Mourinho has a plan exuding variety. Costa is a beast of a striker who has made an unbelievable start to his Chelsea career with nine goals in seven games. He can play on his own up front, hold the ball up, bring the midfielders into the game and score stunning individual goals.
Remy has pace to burn as well as abundant skill, and provides a different option in terms of his movement and link up play. And if Mourinho wants to bring an old warhorse on for the last few minutes to use his physicality, experience and general nuisance value then who better than Didier Drogba.
Oh, I almost forgot we have two of the best 'keepers in the world – quite useful when one goes off injured as happened against Arsenal.
Other than the tremendous tactical options this gives Mourinho – dependent on each opponent and the situation in game – it also provides competition for places. And perhaps this should not be underestimated in Chelsea's transition from last season and assault on the Premier League title this season.
Competition produces a winning mentality. Hungry players will go that extra yard, stretch that sinew a little further, put in that last ditch challenge. They need to in order to keep their place. They don't just want to win, they need to for self-preservation.
In the final analysis and in the run in for the title, this change around in Chelsea's mentality may be the difference between becoming champions or runners up, and all Chelsea supporters will be grateful for their team's 'Big Balls' if they bring home several trophies.
David 'Stamford Chidge' Chidgey presents the award winning Chelsea FanCast TV show and podcast which can be seen every Monday at 19.00 on chelseafancast.com or You Tube or heard at mixlr.com/chelsea-fancast/ or downloaded from ITunes. Follow us on twitter @StamfordChidge and @ChelseaFanCast