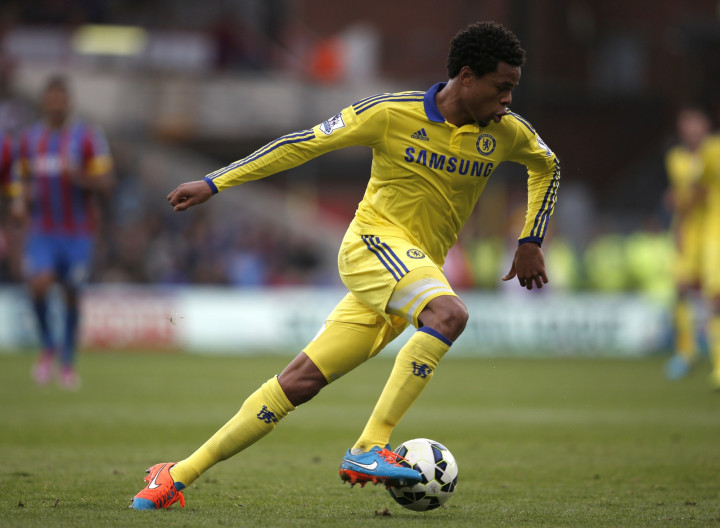 Chelsea's summer signing Loic Remy has been identified as the perfect replacement for Diego Costa, who faces a lengthy spell out with a recurrence of a hamstring injury.
The Spanish international missed the win over Crystal Palace and has been ruled out of the Champions League group stage visit of Maribor on Tuesday 21 October, while the 25-year-old is a major doubt for the trip to Manchester United on Sunday 26 October
Despite Chelsea manager Jose Mourinho having expressed concerns regarding Costa's fitness, the forward started both of Spain's European Championship qualifiers last week but has returned to the club unable to play.
Costa has netted nine goals in seven league appearances and will be replaced by Remy in the first team this week. Former Chelsea coach Ray Wilkins has said the French forward is an ideal candidate to lead the attack.
"The signing of Loic Remy, just before the conclusion of the transfer window, was a fantastic get for Jose Mourinho," he told talkSPORT.
"I saw shots of his work at the weekend [against Crystal Palace] and he was bringing balls into play, he's bringing others into play, he's turning and looking sharp. He'll score goals, given the opportunity.
"Chelsea look imperious at the moment. They're playing some fantastic football. They're looking a very good side."
Since joining from Queens Park Rangers in the summer, Remy's opportunities have been limited to just six appearances, his first start coming in the 2-1 win over Crystal Palace while his only goal came on his debut against Swansea City.
Meanwhile, concerns are rife about Costa's long-term fitness with the former Atletico Madrid forward having been plagued with hamstring problems that, at one stage of the campaign, restricted him playing just one game per week.
Speaking ahead of the Champions League tie against Maribor, Mourinho said: "It's the same problem that he's having, but now an injury, not an almost injury. It's simple. He's not training because he's not in condition to do it.
"Tomorrow he cannot play. Let's see what happens for next weekend, but next weekend is not important. I don't have Manchester United in mind. I have Maribor in mind."