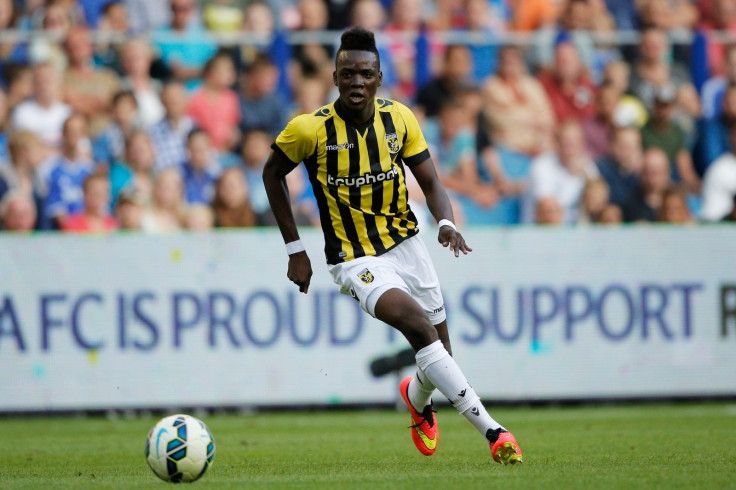 Chelsea starlet Bertrand Traore is happy to remain at Vitesse Arnhem beyond the end of the current season.
Traore and fellow Chelsea youngsters Josh McEachran and Wallace have spent the 2014-15 season on loan at the Dutch club but it is the Burkina Faso international who has shone the brightest.
Having also spent the second half of last season at Vitesse, who maintain close links with the Blues, the 19-year-old has grown accustomed to life in Arnhem and is reaping the benefits on the pitch having struck seven goals this season, including three in his last four games.
And should first-team opportunities remain at a premium back at Chelsea, Traore sees no reason to return to west London too quickly.
"I enjoy Vitesse. I'm learning every day and am part of a great group. I play, I create goals," he told Dutch daily de Gelderlander.
"Anything is possible. I am still young and I won't rule out a longer stay in Arnhem. I love the Netherlands. It is quiet here. I don't like crowds. I live in Oosterbeek. Boring? No, the people are nice. I can concentrate on football."
The forward did add, however, that the decision over his future will ultimately rest with Chelsea. He said: "If I stay in the summer, it has to be up to Chelsea.
"Like the other Chelsea players, I occasionally get a visit and there is regular contact by telephone. Then, I hear what is going well and what could be improved. I do not regret my choice of Vitesse. I have learned a lot from the coaches and players. I think this is my best season so far."
Traore signed a four-and-a-half year deal with Chelsea in October 2013 before joining Vitesse on loan shortly after.