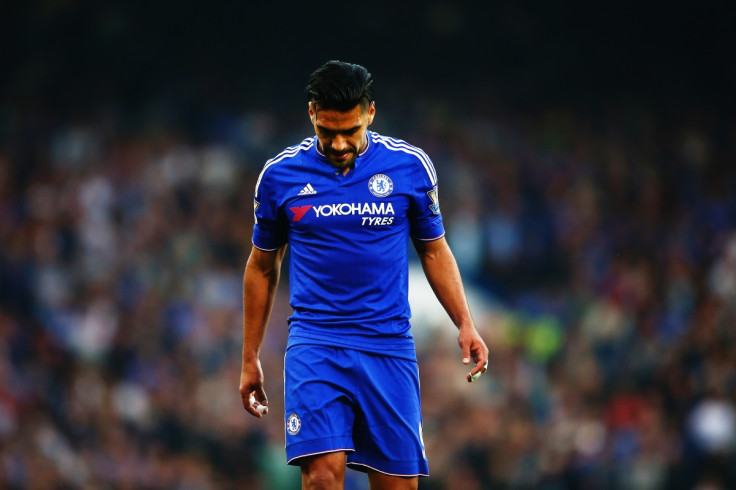 Chelsea striker Radamel Falcao has suggested he will return to action sooner than expected, despite Guus Hiddink appearing to rule out him until almost March. The former Manchester United number nine has been on the sidelines since the 3-1 defeat to Liverpool in October after he suffered a setback while training when he was closing his return.
Hiddink is expected to bolster his forward line during the current transfer window and last week hinted the Colombian is still some way from first-team football.
"There are still many months to go, so that's too far," the boss told Sky Sports "We're almost at the end of January, then February, normally six, seven, eight weeks with serious damage. It's very serious. It's a pity for him because he's very eager to come back. That's a bit of the problem – he was so eager the previous time and wanted to prove himself maybe a little bit too much to me, and then he fell into this injury again.
But asked about those comments, Falcao has claimed that the situation is not that bad and he expects to comeback much sooner.
"I don't think so, it's going to be less than that. I'm working hard each day to get back to playing quickly", Falcao said, as quoted by AS Colombia, insisting his problem has nothing to do with the serious knee injury he suffered at Monaco in 2014.
"I've recovered from my knee, the problem is that since then I have not had the chance to play a whole season to rebuild my confidence and be able to perform at a high level", he said.
"At Monaco there were decisions made by the owners that led me to leave, United had their first new manager in 25 years and I didn't have the continuity I was looking for, while at Chelsea, besides the injury, it so happens that the team is coming off the back of a peak lasting more than two years and maintaining that is very unusual in football."
Falcao moved on loan to West London last summer on a season's loan from Monaco following a disappointing spell at Old Trafford. Having still failed to regain his top form, recent reports have claimed the striker may move somewhere else, or even return to his former club, during the current transfer window.
Monaco vice-president Vadim Vasilyev recently ruled out a return to the Ligue 1 side while Falcao himself has now suggested he is ready to stay at Chelsea for the remained of his loan deal – despite the Blues being expected to sign a new striker before the end of the current window to partner Diego Costa and Loic Remy.
"Everyone is free to express their opinions but I think that journalists should do it with more responsibility. They lack accuracy. Today they do not go to the source to confirm the news and say things that are not true. The only thing they haven't said yet is that Falcao is going to play in a team outside the Earth," Falcao said.
"I try not to destabilise myself. People talk a lot, but they also say some positive things and I try to welcome those messages because they encourage me and it what I am looking for."