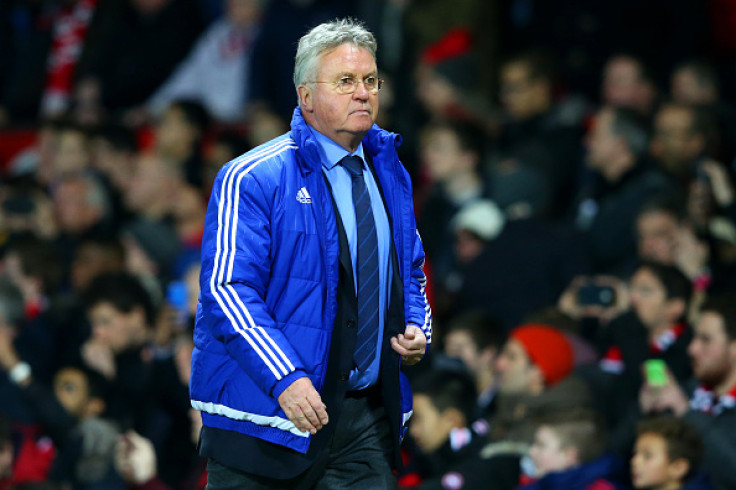 Chelsea interim manager Guus Hiddink believes that Arsene Wenger's longevity at the Emirates is unlikely to be replicated when the Frenchman leaves the club in the near future. Wenger, 66, has only a year and a half left on his current contract and may choose to call it a day after completing 21 years in charge at Arsenal.
Wenger's tenure is in stark contrast to the philosophy at Chelsea, who have deployed 13 managers since Wenger took over in 1996. The Blues have alreadydisposed of the services of Jose Mourinho who failed to replicate his team's form from last season. He was shown the door after their loss to Leicester City in the league in December.
Hiddink, however, has a 100% record against Wenger from the last time these two met in the league in 2009, but with Chelsea struggling in the bottom half of the table, this may be a chance for Wenger to get one over the Dutchman. The interim Chelsea manager, unlike his predecessor Mourinho, refused to open war with the Frenchman, stating that Wenger's 20-year long stay at Arsenal, despite him not winning a lot of trophies in recent years, is down to the board's trust in his philosophy, which is a dying feature at the moment given the need for instant results.
"I think he might be one of the last to sit on the chair that long," Hiddink said, as quoted by ESPN. "Him being in charge regarding those nine years without a title means there is a lot of confidence from the board. And from both sides to see they can go into a future where they are stable, although not winning every year a title. But there are many clubs fighting in England, it's very competitive.
"It depends on the club, on the philosophy and the calmness of a club. It's always good to have men who are a long period in a club, to have them in very good management positions.
"That doesn't mean they have to be on the pitch always, but they can also be very good later in their careers as help for the buying and selling stuff of the club," he added.