Chelsea: Jose Mourinho refuses to comment on Diego Costa ban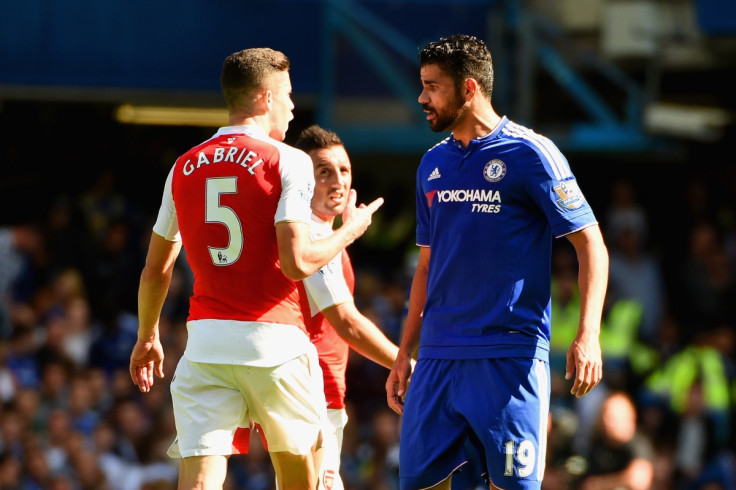 Chelsea manager Jose Mourinho has claimed he doesn't want to make comments on Diego Costa's recent ban to avoid a suspension himself. The Spanish striker served the first of his three-games-ban during the League Cup 4-1 victory over Walsall after the Football Association charged him retrospectively for violent conduct for shoving Laurent Koscielny's face during last weekend's win over Arsenal.
Arsene Wenger claimed after the London derby that the striker should have been sent off during the game while urging the FA to take action – as it eventually did. Mourinho later responded to Wenger saying that Costa didn't deserved the red card.
Chelsea therefore expressed earlier this week their disappointment after the FA decision to ban the striker with three games. "We are extremely disappointed with the FA Regulatory Commission's decision to suspend Diego Costa. We will await their written reasons before commenting further," a statement read on Chelsea's official website.
But having been charged last season with misconduct by the Football Association for claiming there was a "clear campaign to influence referees" against the Blues, Mourinho has this time refuse to add more fuel to the debate over fears of being ban himself.
"I don't comment. If I comment, bring examples, go deep and bring feelings into the discussion, a big suspension will be waiting for me. I don't want that, the team doesn't need that," Mourinho said as quoted by the club website. "The team lost an important player for three matches and they don't need to lose their manager, so I prefer to keep calm and quiet."
The boss, nevertheless, admits that it is tough to be without his first-choice striker but it would be even worse if the FA ban him and his side have to face the coming games without him.
"Every time we lose a player it's not good for the team. I think it's easier to accept an injury. An injury is part of the game and we have to be mentally ready for it. This situation goes deeper in feelings. Obviously the team is hurt but as I was saying although I don't play, score goals, and tackle, my communication on the pitch is positive for the team, so I prefer to be quiet."
© Copyright IBTimes 2023. All rights reserved.