Chelsea: Jose Mourinho unwilling to sell Petr Cech to Arsenal in the summer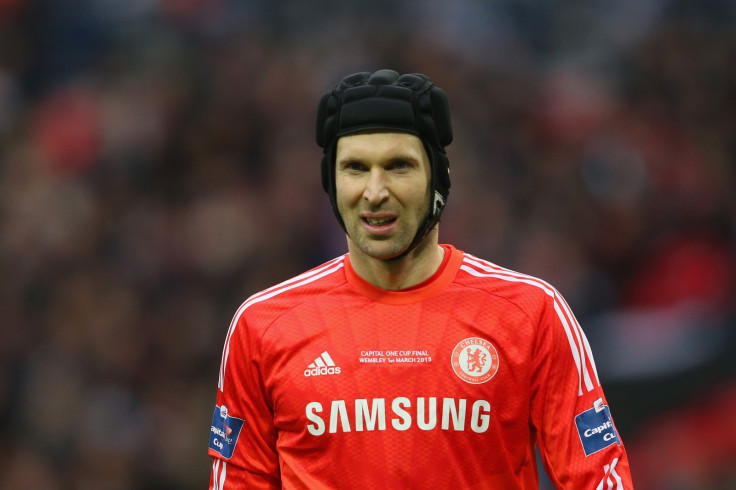 Chelsea manager Jose Mourinho has revealed that if it were up to him, he would not let Petr Cech join a Premier League rival in the summer.
The goalkeeper has been vehemently linked with a move to Arsenal, who are looking for a replacement for Wojciech Szczesny, who has fallen out of favour with the club. Cech's experience in the Premier League would considerably strengthen Arsenal's backline, which under the purview of Laurent Koscielny and Per Mertesacker has been incredibly solid since the turn of the year.
David Ospina is currently marshalling the sticks for the Gunners and has done a great job thus far, with their only loss in the Premier League following his deployment coming against Tottenham Hotspur in February. The Colombian has earned his right to be Arsenal's number one, but Cech would bring title winning experience to the squad and help in organising their backline against top sides.
Mourinho, who has won the Premier League title for the third time in history, does not want to allow Cech to leave the club and insists that the need of the club is always greater than any individual.
"One thing is José Mourinho and another is Mr Abramovich, and another thing is the board, because the board is a little bit of me and a little bit of other people. If it was me, if it was my decision, the decision is Petr to stay. That's it. It would be my decision for Petr to stay. Even against his will? Yes," Mourinho said.
"I think that the club is more important than the player and, as was true this season, the club needs two very good goalkeepers. Without Petr this season, I don't think the club would be champions because he played six important matches in the Premier League. Without these points, we probably wouldn't be champions.
"For me, decision number one, Petr will stay. After that, second point, to go but not in England. The option I don't want is for him to go to an English club. But, I repeat, I am just the manager and he means so much for this club and what he did in this club, I think he deserves everything from this club. If the club decision is different to mine I will accept it," he concluded.
© Copyright IBTimes 2023. All rights reserved.