Baba Rahman, the on-loan Chelsea full-back, will miss the rest of the season after suffering a career-threatening knee injury while playing for Ghana at the Africa Cup of Nations. The 22-year-old has spent the campaign with Schalke but has been ruled out for the next seven months after being stretchered off in the group win over Uganda earlier this month.
The Ghana Football Association had previously confirmed the left-back would miss "several months" after a scan indicated he had torn his anterior cruciate knee ligament during his country's Afcon opener in Port-Gentil last week. Rahman has since undergone surgery but only now has the length of his absence been confirmed.
Rahman will now be unavailable for the remainder of the 2016-17 campaign and will likely return to Chelsea to continue his rehabilitation, after returning to Germany to go under the knife. It could have been a whole lot worse however for the Ghana international after his national association suggested the injury could have ended his career prematurely.
"Baba Rahman's injury is an example of injuries that could end his career. I'm told he would be out for about seven months," GFA president Kwesi Nyantakyi told Graphic Sports, according to The Evening Standard. "And in most clubs if you don't play beyond two months or three months, you would be put on half salary. Or in some cases they would put you out of salary if you don't have an insurance to underwrite the salaries for you.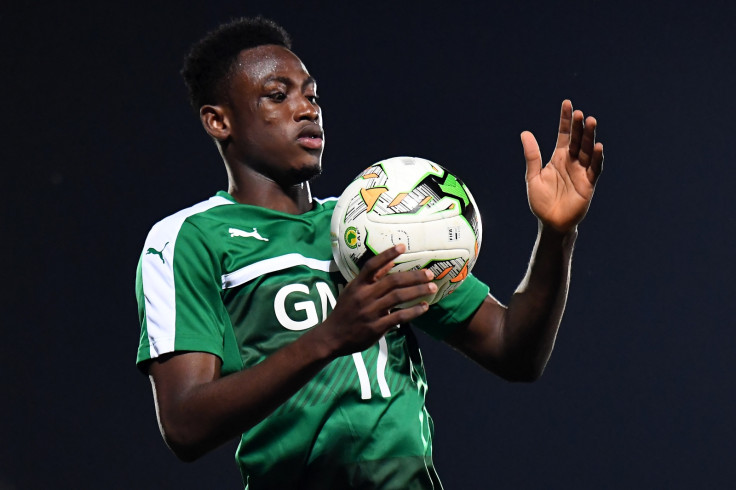 "The FA provided some compensation, about $5,000 (£3,960), to Otto Addo when he was injured while playing for Ghana. Ben Kuofie, who was FA chairman, then also visited him to show concern. Although the money was a token, the gesture was good. We did similar thing for Jerry Akaminko, who sustained a career-threatening injury in the run-up to the 2014 World Cup and we're not opposed to a similar thing for Baba Rahman."
Having been among 35 players loaned out by Chelsea this season, Rahman's future at the club is naturally uncertain. The central reason for his departure from Stamford Bridge, just 12 months on from moving to west London for £21m, according to The Daily Mail, was due to manager Antonio Conte believing he was too attacking-inclined to play for the Blues.
"Chelsea's new coach Antonio Conte told me to go on loan," he told German newspaper Ruhr Nachrichten. "He told me he wants to align the team defensively. But I play much more offensively, so I would have not played many games."