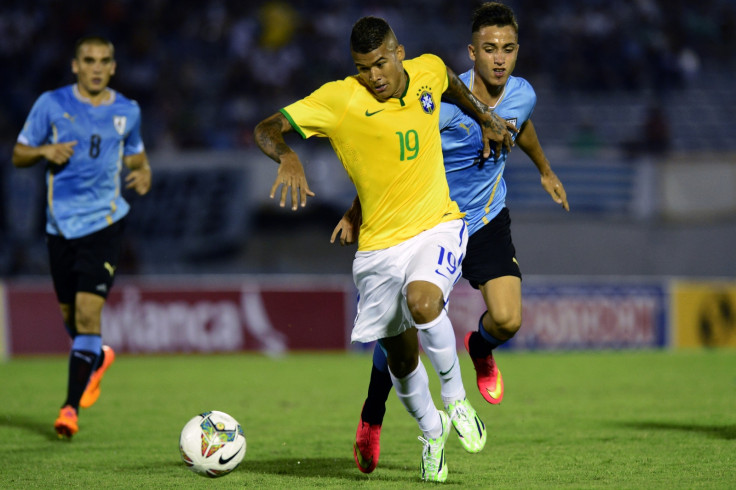 Chelsea's interest in signing Fluminense star Kenedy has been confirmed after a club intermediary claimed the Premier League leaders have made an enquiry over the player's availability.
The 19-year-old is regarded as one of the rising stars of Brazilian domestic football and such is his reputation Serie A champions Juventus have already made their interest known to the club.
But Juve seemingly face competition from Chelsea for Kenedy's signature and Jose Mourinho will be confident of landing the youngster after intermediary Eduardo Valdes confirmed the player's agent Deco, the ex-Blues midfielder, will handle the deal.
"In the Under 20 World Cup we saw a new star in Kenedy, half of Europe is following him," he told Gianlucadimarzio.com. "As of today I can say Juve is interested but Fluminense asked for a lot: €12/13m.
"There was a contact with Chelsea, through Deco, now his agent, it was a timid approach, not a formal offer."
Chelsea have a healthy recent history of signing Brazilian players, having brought in David Luiz, Willian, Oscar, Wallace, Ramires and Lucas Piazon in recent years and they look set to again exploit that market.
Meanwhile, while working on behalf of Fluminense, who have contributed the fifth most players to the Brazil national team, Valdes has a handle on all of the nation's current rising stars.
"If I worked with an Italian club at the moment which Brazilian player would I bring here? Gremio's Erik Lima, we are very close," said Valdes. "In eight matches he scored four goals and he also played in the Olympics.
"He's currently the best I would bring: he's extremely fast, he can be a second striker of a winger. How have I seen Pato recently? I saw him in a few practices, he was truly comfortable at São Paolo.
"But his desire is to return to Europe, in Italy or England, he still has that idea. Sooner or later he'll make it happen."