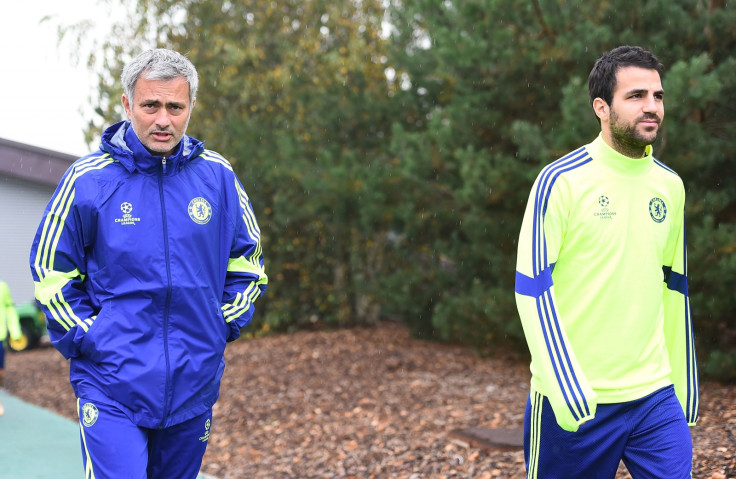 Chelsea manager Jose Mourinho says the signing of Cesc Fabregas was "unexpected" and the Portuguese boss had given up hope of managing the influential playmaker.
Fabregas moved to Stamford Bridge in the summer transfer window for a reported £30m, after former club Arsenal had turned down the chance to re-sign the World Cup winner.
And given Mourinho's links with Real Madrid and Fabregas' emotional attachment to Arsenal, where he began his professional career, the Chelsea boss said he was surprised when the chance to sign the 27-year-old came his way.
"As a kid he was fantastic," Mourinho told reporters. "He played the final against us when he was 18, 19 and we had Essien, Maka, Ballack, Lamps.
"I never felt he could work with me as he was at Arsenal. When I was at Madrid, he was at Barcelona. It was unexpected for me that he wanted to come to Chelsea. It was fantastic for our team as he changed the profile of our team.
"We were waiting for a player with his characteristics to change our profile and we're happy with how he adapted. He's happy playing for us as it's a question when a player was at a rival club."
Chelsea host Paris Saint Germain in the second leg of the Champions League last 16, having drawn 1-1 in the first leg after Branislav Ivanovic's first half goal was cancelled out by Edinson Cavani's header.
Mourinho is boosted by the return of Nemanja Matic for the visit of PSG after his absence through first suspension and then injury, which he picked up during the celebrations after the League Cup final win over Tottenham Hotspur.
"I told him we won two very important matches without him [against Tottenham and West Ham United]," the Chelsea boss added. "Maybe he is not that important. I told him and he was laughing. We are happy that he is back and he is back to play."