Chelsea star Thibaut Courtois tried to get keeper Alex Craninx to swap Real Madrid for Atletico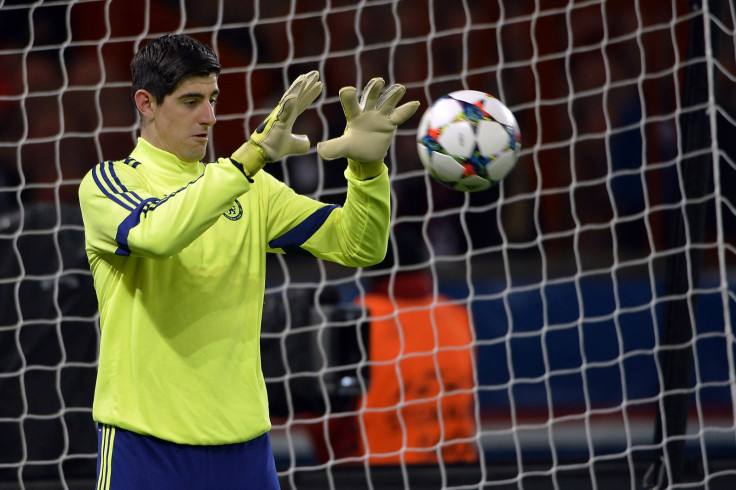 Real Madrid goalkeeper Alex Craninx has revealed Chelsea star Thibaut Courtois tried to convince him to join Atletico Madrid.
Courtois, 22, returned to Stamford Bridge in the summer of 2014 after three successful seasons at the Vicente Calderon, where he celebrated Europa League, Copa del Rey and La Liga success.
Meanwhile, across town, Belgian youngster Craninx set about working his way up Real Madrid's youth ranks, seeing him draw early comparisons with the current Chelsea goalkeeper, according to Het Nieuwsblad.
In an interview with the same publication, 19-year-old Craninx revealed his compatriot even tried to convince him to join him at Atletico during his stay at the club but could not take him up on his invitation having already signed a deal with their city rivals.
Having signed a deal with Real as a 15-year-old, Craninx recalled: "He [Courtois] asked me to think about a transfer to Atletico Madrid, where he was under contract.
"But he also said if I were to choose Real, that would be a good step in my career. I thought it was very special that he called me, but my mind was already fixed, because I had already signed my contract with Real Madrid."
Craninx currently plays for Real Madrid's third team, having also played for the club in their Uefa Youth League campaign. But the teenager has been invited to train with Real's first team alongside the likes of Gareth Bale and Cristiano Ronaldo.
"They are all very ordinary people," he continued. "Their work is only slightly different than normal. Players at this level are viewed by the world.
"Take Cristiano Ronaldo. He was one of the first who came to talk to me when I first trained with the group. He asked how I felt and tried to put me at ease. Due to his striking appearance, people might have the wrong idea about him but he's a really nice guy."
© Copyright IBTimes 2023. All rights reserved.