Chelsea Manager Jose Mourinho Defends Juan Mata Sale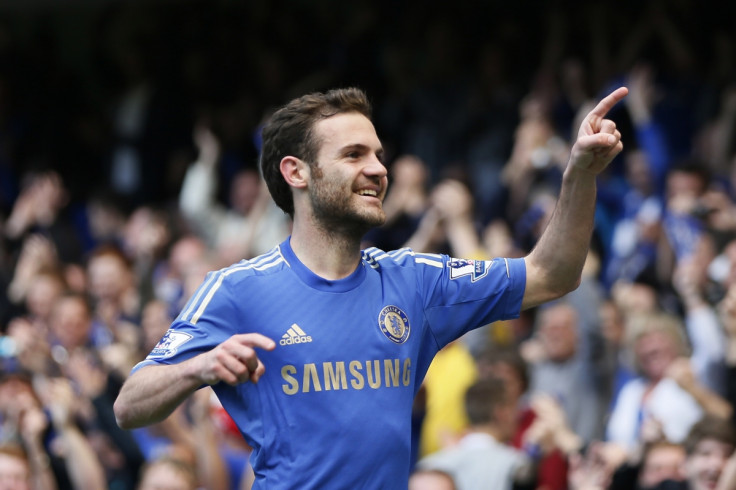 Chelsea manager Jose Mourinho has continued his war of words with Arsenal boss Arsene Wenger by hitting back at claims the sale of Juan Mata to Manchester United is not "fair".
Wenger claimed the Blues had manipulated the market in order to damage the title chances of their rivals, with United having already played Mourinho's side twice this season.
And Mourinho has launched a scathing attack on the Arsenal manager, saying it is normal for the Frenchman to complain about such trivial matters.
"Wenger complaining is normal because he always does. It is something that you know but when a player plays for a club on the 20 August and two weeks later on 5 September play against same club this is normal," said Mourinho.
"And we don't do the market we don't do the rules we do according to the rule. If Wenger sells Ozil sells to Man United I will be very happy. Because he is selling a very important player. I am not concern with other thing. He could be happy."
The Chelsea boss added: "I think this is his [Wenger's] nature and we have to accept the way he is. When he says that this is not fair I think what is not fair is that his team always has the best days to play.
"Always. In the Capital [One] Cup we had to play 24 hours after and that is not fair. This week, a week with midweek game what everyone wants to have more time to rest.
"One team play Friday we play Sunday this is not fair and when you go to fixtures it is never fair because they always play at the right time and rest at the right time to play and that is not fair."
United, the reigning champions, face Arsenal, Manchester City and Liverpool before the end of the season while Chelsea took four points from the pair's two meetings this term.
Though Chelsea don't have to face United again domestically this season, Mata will come up against his former side next term, however Mourinho is again not concerned about the Spaniard coming back to haunt the west Londoners.
"We hope he does well; we are convinced he will do well," the Portuguese manager said. "If United pay a record for a player they know exactly what he can give them.
"He is not a player they are gambling on. They are convinced he going to be important for them and we hope he goes every very well for them.
"No fears. Not at all we are convinced he is going to do well. When we play him we are gong to try to win but the reality is everyone in this club wish him very, very good."
© Copyright IBTimes 2023. All rights reserved.