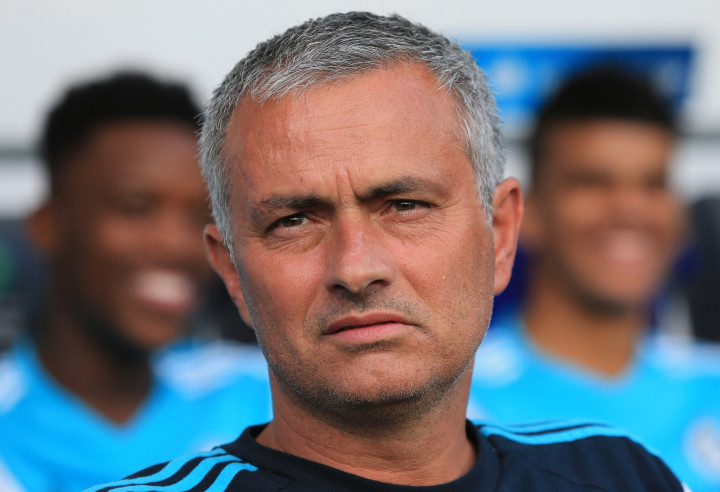 Chelsea manager Jose Mourinho is preparing to keep both Thibaut Courtois and Petr Cech this season despite admitting he possesses two of the best three goalkeepers in the world.
Mourinho has said the 'keeper selected said the Premier League season opener against Burnley on Monday will be No.1 for the forthcoming campaign, leading to rumours regarding the future of the individual omitted.
Courtois, who has returned to Stamford Bridge following three years on loan at Atletico Madrid, is expected to be chosen ahead of Cech, with reports suggesting the Czech Republic international will be allowed to leave the club this summer.
But Mourinho is refusing to contemplate a campaign without both stoppers and is keen to hold onto the pair.
"There are teams without a good goalkeeper and that's a big problem," he said. "That's a problem I don't want to have. Ask me what position, the fi5rst position where you want to be strong, I tell you goalkeeper.
"We at Chelsea we can [have two of the best three goalkeepers in the world]. We are economically stable. We can have Diego Costa, Drogba and Torres but not Courtois and Petr Cech?
"I can have Ramires, Fabregas, Matic and Oscar and I cannot have two top goalkeepers? I can and Chelsea can. I can as a manager and Chelsea can as a club."
Though Chelsea enter the new season as title favourites, they must overcome the major stumbling block from last season which was a failure to break down stubborn opposition.
Everton, Aston Villa, and Crystal Palace all earned wins over the Blues last season by frustrating Chelsea with a solid defensive shape however, ahead of the trip to Burnley – who are expected to adopt a similar philosophy – Mourinho is confident improvements have been made.
"We need more quality in terms of our football," he explained. "When you have matches with space and time it is much more easier to play football.
"The very simple way to analyse football is everything is about space and time and in some matches when you don't have space and time to play you need more quality
"We are working in that direction. To play against teams who are very compact, with 10 men behind the ball. We need more quality in our attack; we need more quality in our game. We have to improve in terms of character."