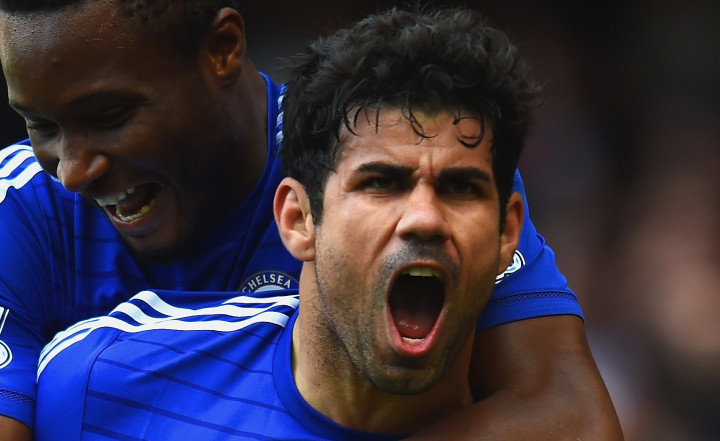 Chelsea manager Jose Mourinho is prepared to gamble with Diego Costa's fitness for the Premier League trip to Manchester United despite continued fears over the Spaniard's troublesome hamstring injury.
Costa has not featured in either of the last two Blues games against Crystal Palace and Maribor in the Champions League, and is without Loic Remy due to a groin injury while Didier Drogba's fitness is also a concern.
The 25 year old has also spent the last week in hospital with a stomach virus, slowing his recovery from a hamstring problem, which has dogged the forward prior to him joining Chelsea from Atletico Madrid.
Mourinho has previously complained at the Spanish national team's treatment of Costa and says the condition of the striker – who already has nine league goals for Chelsea this term – must be managed to prevent further damage.
But facing a shortage of strikers ahead of the trip to Old Trafford, Mourinho says he will contradict that stance and play Costa from the start should the ex-Atletico striker come through a training session on the eve of the game.
"I want to play Diego if he is ready to play," said the Chelsea boss.
"I don't protect before a Man United game. Unless he cannot play. If there is a chance of playing, Old Trafford is not the place to protect the players, who are ready to play.
"He has to show in the training session that he is capable of playing. He has to train without any limitations, do a complete training session with the other guys without any kind of protection.
"In this moment not everyone is available and I still don't know. Normally at this moment I know the team, I have no doubts, at this moment I don't know who is available."