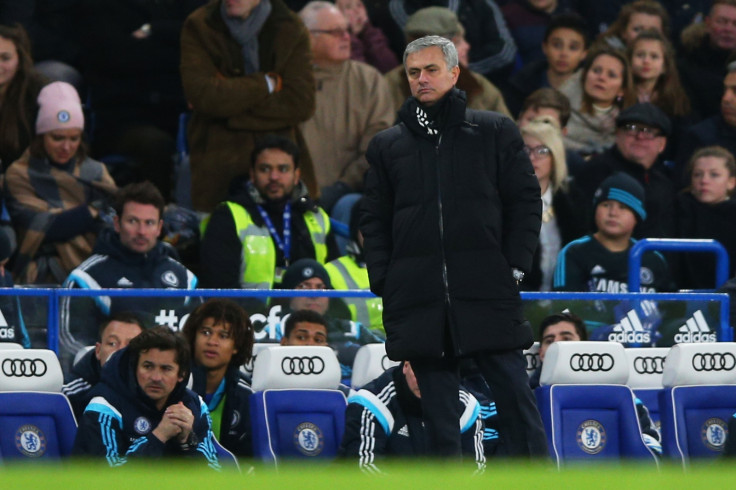 Chelsea manager Jose Mourinho will not react to the shock FA Cup fourth round loss to League One Bradford City by making a string of last ditch signings in the January transfer window, but has admitted to having concerns over his first team squad.
The Bantams recovered from two goals down at Stamford Bridge and staged a stunning second-half comeback to shock the unbeaten Premier League leaders and end the Blues' dreams of a unique quadruple.
Mourinho rested a number of Chelsea regulars including Thibaut Courtois, captain John Terry, Cesc Fabregas and Diego Costa, with Kurt Zouma, Mohamed Salah and Loic Remy among those entrusted with seeing the west London club through.
However, Mourinho labelled their failure as a "disgrace" and was "ashamed" at being knocked out by Phil Parkinson's side while doubt has grown over his confidence in the peripheral members of the Chelsea squad.
"I don't make many changes [this season]," Mourinho said. "I try to keep stability in the team. Maybe now you can understand a bit better why. But I don't want to speak too much about it. This is our squad, I trust them and let's move on.
"I trust my squad. And it's not because of this disappointment and this really bad performance that I'm going to change. I'm happy to go [until the end of the season with the same squad].
"The only player who comes from youth football, Andreas Christensen, did his job very well and we didn't lose because of him.
He added: "The other players are ones who have to be ready to play for Chelsea, they have to be ready to play any game. If they can't play against a team from the Championship or League One or League Two, what do we do?"
Chelsea have been linked with January bids for Fiorentina's Juan Cuadrado and Shakhtar Donetsk midfielder Douglas Costa but Mourinho has ruled out making any signings during the final week of the January window unless players leave the club.
Andre Schurrle, who missed the loss to Bradford, and Salah, have both been linked with moves away, however Mourinho has again denied any changes are in the offing.
"This is Chelsea, always thinking and being proud of thinking about numbers and Financial Fair Play and so on," the Portuguese boss stated. "We cannot now go to the market and spend money. So I'm completely with the club. I share this idea. I don't think we are going to the market."