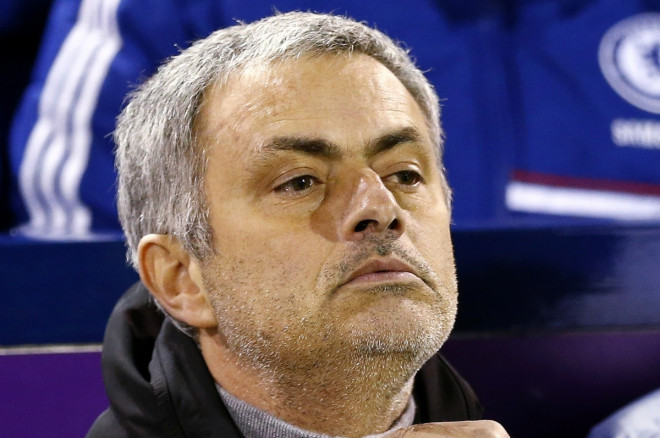 Chelsea manager Jose Mourinho has refrained from paying tribute to Arsenal boss Arsene Wenger on the eve of the Frenchman's 1,000th match with the north London club.
Wenger reaches the milestone when the Gunners travel to Stamford Bridge on Saturday and has received many kind words including from former Manchester United manager Sir Alex Ferguson.
But instead of paying tribute to Wenger's spell at Arsenal, the Chelsea boss has instead claimed he is in a privileged position at the Emirates Stadium.
"The tribute is that anyone of us we would love to have the same privileges with our clubs," said Mourinho ahead of the weekend meeting.
"I admire him and admire Arsenal. Because it is not possible to have 1,000 matches unless the club is fantastic in the way they support a manager especially as the bad moments were quite a lot.
"I would like [to reach 1000 games] but it is very, very difficult. It is even more difficult in modern football. I can relate by three and half years at Chelsea and this one. Lets see if I can reach 500, that would be fantastic."
The weekend defeat to Aston Villa allowed Arsenal, Liverpool and Manchester City to cut the gap at the top but Mourinho claims the game this weekend between two of the contenders for the title doesn't represent special significance.
"No more significant than the game against Birmingham," Mourinho added
"Exactly the same significance. Maybe a bit less because of what happened last weekend.
"I don't think about them [Arsenal] I speak about us. We want to make the most points possible. If we can add three points then great."
While Arsenal are only without Tomas Rosicky, Chelsea are without several players for the visit of Wenger's side.
Mourinho added: "As a consequence of last Saturday we don't have Ramires and Wilian. Ashley Cole is still out. Marco van Ginkel is playing against Man United tonight in the Under-21's."