Chelsea are set to be disappointed in their efforts to sign Malaga manager Manuel Pellegrini. The 59-year-old Chilean was widely expected to be appointed as the new Stamford Bridge boss in the summer, after the Telegraph reported his representatives met with the officials from the Premier League club in Paris.
Pellegrini's agent, Jesus Martinez, had earlier confirmed a formal offer from Serie A club AS Roma, as well as informal contact from the Blues.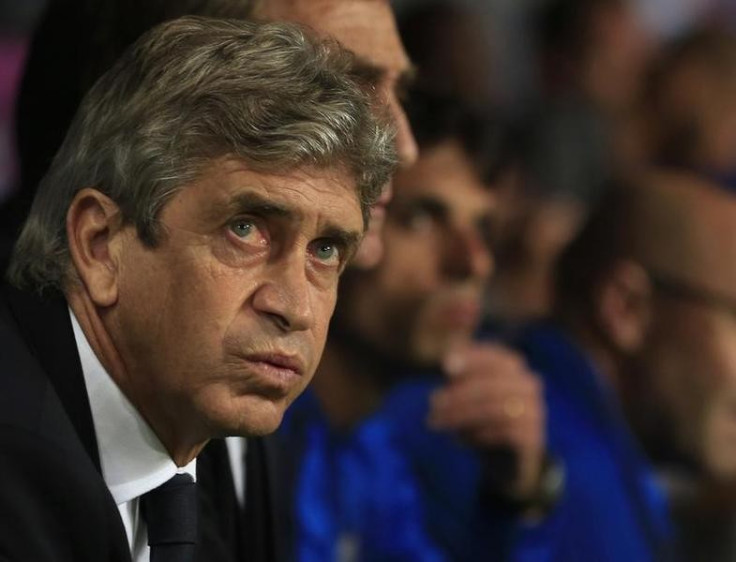 However, the former Villarreal and Real Madrid boss has now stated he will not look to leave La Rosaleda in the summer. Pellegrini explained that while it appeared his future was uncertain, given the financial problems surrounding his club, he was keen to remain in Malaga.
"I'm not looking to change club. My main objective is to finish my contract [which expires in 2014] with Malaga and continue the work we have started," he said, in a report by The Sun, adding, "In the Champions League quarter-final against Dortmund I think we showed that Malaga was one of the top four teams in Europe."
Pellegrini and Malaga
Malaga are flourishing under Pellegrini. The club finished fourth last season, two points ahead of a Radamel Falcao-powered Atlético Madrid and only three behind Valencia. The result meant they made their Champions League debut this season and the team from the Andalusian province in Spain surprised a number of people with an impressive run to the quarter-final.
Pellegrini guided his team through the tournament's group stages (seeing off competition from former champions AC Milan and FC Porto) and even recorded a 1-0 home win over the Rossoneri.
The fairy tale run came to an end against Germans Borussia Dortmund, although it did take Jurgen Klopp's men a controversial two-minute period, in the second leg in Germany, to seal progress.
Domestically, the Chilean continues to hold his own in the league, despite the club having pronounced financial difficulties; Malaga are fifth and trail Real Sociedad by four points.
However, money problems mean UEFA has been forced to ban the club from European competition next season - should Malaga finish in a Champions League or Europa League position, the berth will be awarded to the side immediately below in the standings.
Pellegrini and Chelsea
The silver-lining in all of this, for Chelsea fans, is a quote by Martinez, who admitted his client's salary remained unpaid and money could become an issue. In addition, Martinez also revealed Pellegrini's contract included a €4m (roughly £3.5m) buy-out clause, which would make him a significantly cheaper option than former boss José Mourinho.