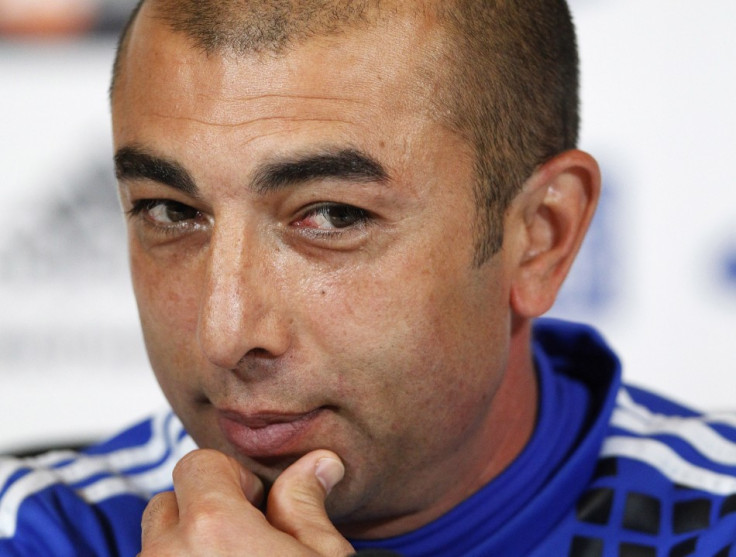 Italian manager Roberto Di Matteo has finally been rewarded for his excellent work with Chelsea, with the offer a two-year contract to remain as manager at Stamford Bridge. The 42 year old spent the latter half of last season as the Blues' interim manager, following Portuguese coach Andre Villas-Boas' sacking.
Di Matteo has been widely praised by both players and experts as the key reason behind the club's revival and their FA Cup and Champions League triumphs. The two trophies - the latter being the club's first ever Champions League title - were enough to counter the fact Chelsea failed to finish in the top four of the league.
"Chelsea Football Club is delighted to announce that Roberto Di Matteo has been appointed manager and first-team coach on a permanent basis," reads a statement on the Blues' official web site.
"Roberto's quality was clear for all to see when he galvanised the squad last season and helped the club make history, and the owner and board are very pleased he will be continuing his good work," said chief executive Ron Gourlay, according to an ESPN report.
"We all believed he was a young coach with much to offer when we first asked him to take charge of team affairs in March and the manner in which he worked with us, the players and all the staff, and the success that followed, made him the clear choice when it came to selecting the person to take us forward in the seasons to come," Reuters quoted Gourlay as adding.
Di Matteo, whose future with Chelsea was kept under wraps for a long time, took charge at Stamford Bridge when things were falling apart. The club seemed in perennially poor form, were staring at a Champions League after a dismal 1-3 away loss to Napoli and senior players were either bickering with each other or underperforming. The new manager, however, pulled off miracles - Chelsea not only beat Liverpool to the FA Cup but also the likes of Barcelona and Bayern Munich on the way to their maiden Champions League trophy.
"I'm obviously delighted to have been appointed as manager and first-team coach. We all achieved incredible success last season that made history for this great club. Our aim is to continue building on that and I'm already planning and looking forward to the squad's return for pre-season," the Telegraph quoted Di Matteo as saying.
The main reason behind Di Matteo's success, many feel, was the Italian's willingness to play senior players who had been constantly benched by Villas-Boas. As a result of this, Chelsea lost just three of 21 games under Di Matteo.
Incidentally, as part of the revamped squad for next season, Chelsea will be without Ivorian striker Didier Drogba, who played a big hand in the club's successes last campaign. He will, however, be replaced by, among other, £32million Belgian playmaker Eden Hazard.