Chelsea legend Gianfranco Zola may replace interim manager Rafa Benitez, if the Spaniard fails to significantly improve the Blues\' fortunes in the Premier League. The club squandered a two goal lead at half-time, in the midweek Premier League fixture against Southampton, to draw the match and that has not gone down well with the club\'s fans. The Mirror reports Zola, an ex-Italian international, has been quoted as relishing an opportunity to manage his former club.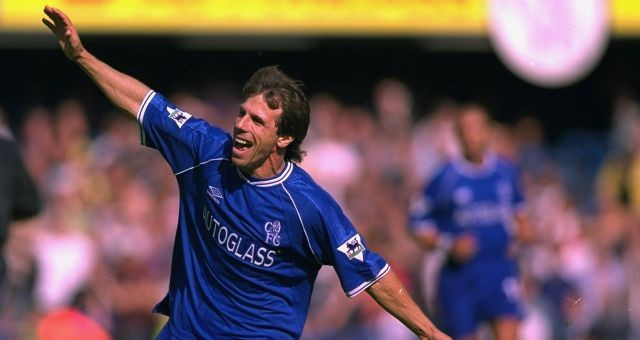 Zola spent seven seasons with Chelsea and made 312 appearances, scoring 80 goals. He started his managerial career at Upton Park, managing West Ham between 2008 and 2010 and is presently in charge of Championship club Watford.
\"I have been dreaming of becoming a good manager. One who can lead a team like Chelsea. I work really hard for it. I do not know if I will. I think I have the abilities but I do not think I am good enough yet. It is only my second coaching experience in a club after West Ham. I still have a lot to do,\" Zola was quoted in a Daily Mail report.
Chelsea were strongly linked with a move for former Barcelona manager Pep Guardiola. However, the Catalan\'s decision to join Bundesliga club Bayern Munich means Roman Abramovich has to look elsewhere to replace Benitez.
The former Liverpool boss has managed 16 games in all competitions with Chelsea, winning nine and losing four. And should Abramovich want to bring a premature end to his contract (which runs till the end of the season), he may well try to tempt former coach Jose Mourinho back to west London.
The Portuguese, presently with Spanish champions Real Madrid, has had a horrid season so far at the Santiago Bernabeu, lurching from one crisis to another. Madrid are 18 points behind La Liga leaders Barcelona and have all but lost their title to their arch-rivals.
Mourinho has been quoted as saying he wants to return to the Premier League. And with Sir Alex Ferguson still going strong at Manchester United, it is likely that only English champions Manchester City and Chelsea have enough to place an offer on the table for Mourinho.
Chelsea are presently third in the league, with 42 points. The Blues are two ahead of London rivals Tottenham and 13 behind league leaders United. Stamford Bridge will host Arsenal on Sunday evening, in a Premier League fixture.