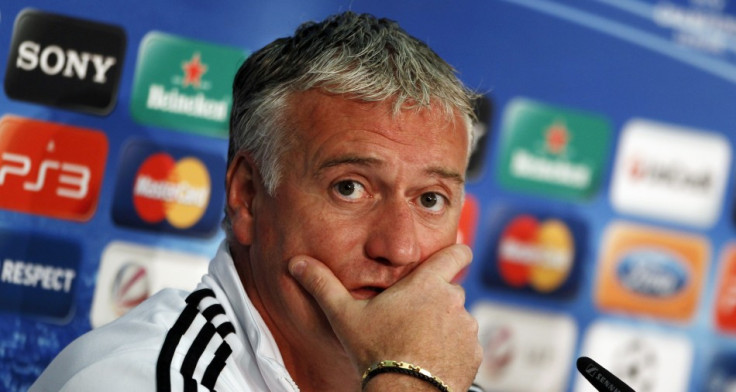 Amid all the talk of Chelsea's late revival and the giving of credit for that resurgence to interim manager Roberto Di Matteo, the hunt for someone to fill the position, from a long-term perspective, has not been abandoned.
There have been calls to retain Di Matteo, who has, it must be said, engineered a remarkable reversal of fortunes since Andre Villas-Boas' sacking. However, according to a report in the Telegraph, Chelsea owner Roman Abramovich seems unimpressed with both the calls and his temporary manager's performance. It is understood that he is intent on a mass clear-out and an absolutely fresh start ahead of next season.
Previous names associated with the post include former manager Jose Mourinho, who left the club after an argument with Abramovich in 2007, present French national team boss Laurent Blanc, Barcelona manager Pep Guardiola and outside contenders like German national team coach Joachim Low.
The Telegraph report suggests there is, another contender - one quite unnoticed until now. Apparently Chelsea officials have been in contact with another former Blues player, Frenchman Didier Deschamps.
The retired midfielder, who, most famously, lead lowly French club Monaco to the finals of the Champions League in 2004 (they beat Real Madrid and, incidentally, Chelsea, en route to a defeat against Mourinho's Porto), seems to have spoken to Abramovich himself, in Paris, earlier this month.
The Russian billionaire's first choice, however, is certainly still Guardiola and while the chances of convincing Pep to leave the invincible Catalan side he has built to come to England and do it all again are slim, it is intriguing to note his contract with the European champions expires at the end of the season and he has made no indication he is ready to re-sign, despite star Argentinean Lionel Messi urging him to do so.
Deschamps, meanwhile, is presently coaching Olympique Marseille and guided them to the quarter-finals of this season's Champions League, where they were beaten by Bayern Munich. It must be added that although Deschamps is the likeliest option between Mourinho, Guardiola and the Frenchman, it is only because Abramovich has been convinced of the difficulty in landing either of the first two, according to an AFP release.
MUST READ: Di Matteo's Big Target: Blues Gun for FA Cup and Top Four Finish