Chelsea and Manchester City target Isco has signed a new contract with Malaga, which could see the player stay in Spain till 2016. The La Liga outfit are also reported to have included a £30m buyout clause for the midfielder to save them from losing him on the cheap.
Chelsea, Manchester City and Tottenham Hotspur were linked with a move for the player in January, but the high release clause is now expected to fend off interest, at least till the summer.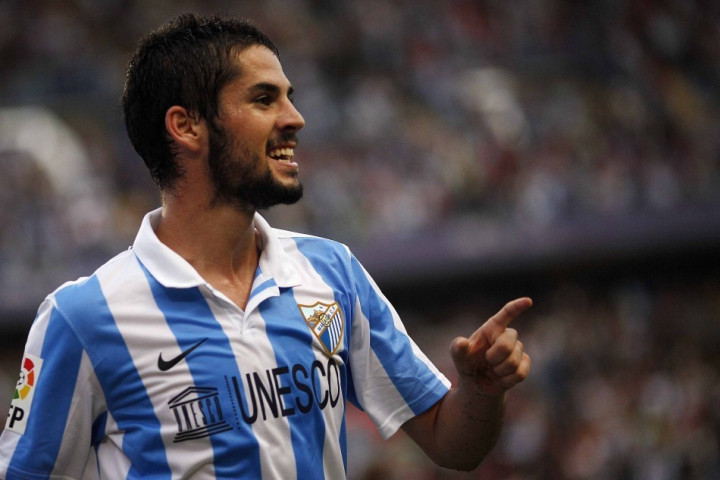 "This is a very important step for me and for Malaga. I'm very happy to be signing the deal. I have a lot of faith in the club and hope to continue to grow with Málaga's help. That's why I'm hopeful the problems with Europe will be cleared up," Isco said after signing the deal.
The 20-year-old made 21 appearances this season for Malaga, scoring five goals. However, he kept his options open for a move in the future, fending off any questions linking him with a move out of Spain. He also denied making any contact with Bayern Munich, following Pep Guardiola's move to the German club.
"I've only just renewed, no one knows what's going to happen in the future. There has been no contact with Bayern, it's just a rumour," the player added.
Terry on FA Cup Draw
Chelsea captain John Terry has expressed his disappointment at the Blues' 2-2 draw against Brentford in the fourth round of the FA Cup. The west London club were saved by a late Fernando Torres goal, after League One side took a 2-1 lead.
Terry played 90 minutes on his return from the sidelines and believes that the nature of the pitch had a role to play in Brentford almost pulling off an upset.
"It was always going to be hard. The pitch was a bit worse than we thought, but no excuses. We're really disappointed, and even though it's great to be back personally, on a team performance we should be winning the game and now we make it difficult for ourselves with a replay again. We have another game we could do without but we should beat them at the Bridge. I was disappointed because we didn't fight and they wanted it more than us," he said.