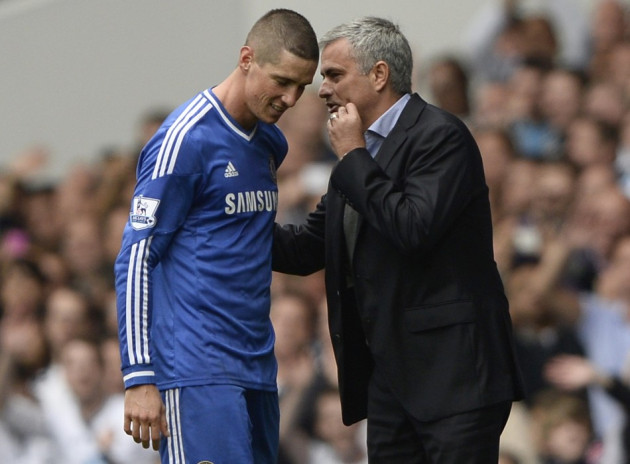 Former Premier League referee Mark Halsey believes that Jose Mourinho would be laughing at the Football Association after the body decided not to take retrospective action against Chelsea striker Fernando Torres for a clash with Tottenham's Jan Vertonghen last weekend.
Torres appeared to scratch Vertonghen in the face after being sent off for receiving a second yellow card on Sunday as the Blues drew 1-1 with their cross-town rivals at White Hart Lane.
But the Chelsea man was given no extra punishment and must now serve just a one-match ban that comes with receiving the red card. And Halsey believes that the lack of consistency in the FA's actions are making them a laughing stock.
"There is simply no consistency in all this and failing to act in this instance has reduced the FA to a laughing stock," he told the Sun. "If that incident had happened in any other league in Europe, there is no way Torres would have escaped a violent conduct charge.
"And if happened in any of this week's Champions League matches, Uefa would have come down on it like a ton of bricks."
Jose Mourinho complained after the game that he believed Vertonghen had simulated the clash between himself and Torres in order to get the Spaniard sent off.
But Halsey insisted that the Chelsea manager would be satisfied knowing that his striker won't be banned for any longer than the red card allows.
"Jose Mourinho must be laughing his head off on the quiet," he explained. "He must have expected to be without Torres for four matches. He won't believe his luck."
The draw between Chelsea and Tottenham left the Blues fifth in the Premier League table. Despite the disappointing result the west London side were able to bounce back with a 4-0 win over Steaua Bucharest in the Champions League, though Torres suffered another setback with the 29 year old coming off with a knee problem.