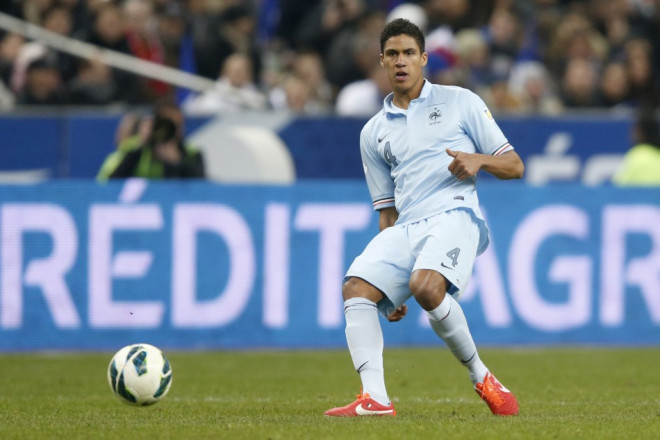 Chelsea boss Jose Mourinho is reportedly keen on signing Raphael Varane and is even considering meeting his £25m release clause, after the 20-year-old centre-back became a pivotal player for the Portuguese boss during his tenure at Real Madrid.
Varane moved to the Santiago Bernabeu in summer 2011 after Madrid paid around £8m to Lens to secure his services. Los Blancos signed him as future player, following Zinedine Zidane's advice, and although it was assumed he was in the fourth pecking order in the squad Mourinho gave him many chances in the top flight.
According to Sport, Mourinho has not forgotten about his impressive skills and is set to meet his £25m buy-out clause.
Chelsea already signed centre-back Kurt Zouma during the latest transfer window as long-term replacement for John Terry, but with David Luiz's future at Stamford Bridge uncertain Mourinho may need another defender and Varane is said to be his firtst choice.
The French international is struggling this season at Real Madrid due to a long-term knee injury but last campaign he made 33 appearances, impressing all in the Champions League game against Manchester United and earning a place in Mourinho's line-up, even ahead of Sergio Ramos and Pepe.
He has just returned to action and he hopes to be at his peak soon to make the summer World Cup in Brazil with France, where he may link up with Chelsea loanee Zouma.
Varane is happy at Madrid but at the same time he recently heaped praise on Mourinho, for being the coach that gave him his chance in the Madrid first team despite being a teenager.
"I'm only young and haven't had many coaches, which means it's difficult for me to make comparisons, but I'd say it's his personality and charisma, which were felt by the whole team. He's a winner, a competitor, and he transmits that to his players. Wherever he's gone he's always created combative teams with lots of character.
"He told me that I'd have my chance to play and that I was going to find out about myself and get to know myself better. Mourinho kept his word. In the two years I played for him he always kept his word, and he also knew when to throw me in at the right time," Varane said.