Chelsea midfielder Eden Hazard is determined to be on the Ballon d'Or shortlist in 2017. The mercurial Belgian has been in scintillating form in recent weeks and has revealed his long-term ambition is to be considered for the coveted title.
Hazard, 25, endured a miserable campaign in 2015-16, but has worked hard to regain his best form – and says he is determined to maintain it throughout the current season.
"Last season I was not good, so for me it was normal that I was not on the list," the Chelsea star said after being omitted from this year's shortlist. "But I want to come back on the list, and give everything to be on the list, not to be in the top 23 but to be in the top five. Yes, I want to reach that level."
Hazard admitted that new Chelsea boss Antonio Conte has been instrumental in helping him to find his best form. The sought-after star has been afford more freedom in Conte's new-look 3-4-3 formation, and is relishing the opportunity to express himself on the pitch.
"Last season was difficult for me. I tried to be the same player that I was two years ago," the Chelsea midfielder shared, according to The Mirror. "Conte has not changed a lot, it is just that I have a little bit more freedom when we have the ball and without the ball.
"I don't need to defend against the right-back, because Marcos Alonso is there. I just focus on staying in my position. And when I have the ball I have more freedom and I can go where I want to go, and be decisive."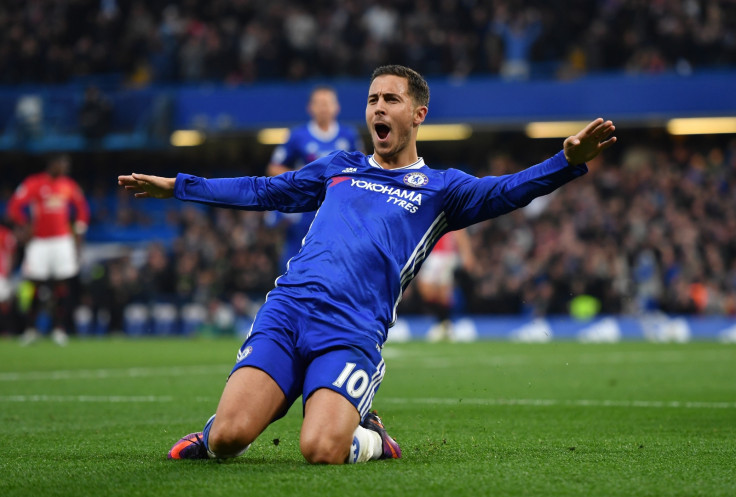 Hazard was widely criticised last season for his below-par performances, a major contribution to Chelsea finishing in 10th position. The Belgian admitted he still has no explanation as to why he was so poor for the Blues.
"I don't try to find excuses. But I was not at the top level, for the first time since I started my career," the Chelsea star explained. "I have won a lot of trophies, individual as well. But last season I was maybe a little bit tired, mentally, physically. I don't know."