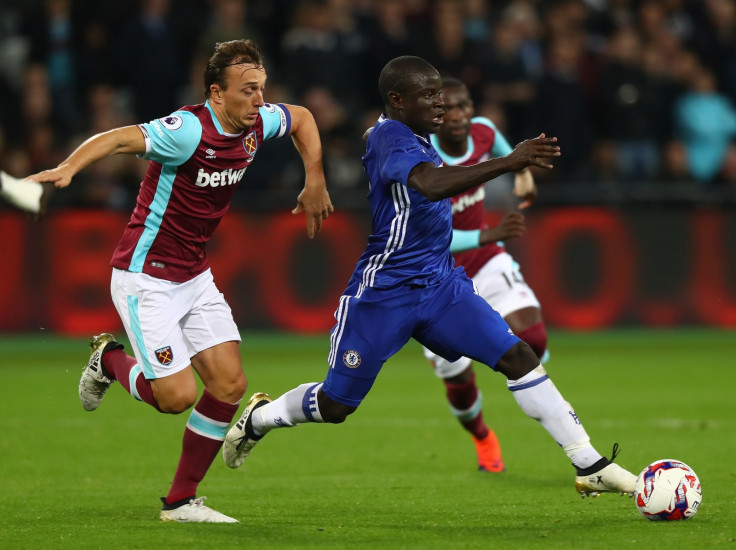 Chelsea midfielder N'Golo Kante insists that Tottenham Hotspur have been their biggest challengers in the recently concluded campaign, with the Blues emerging champions by a clear margin of seven points over their nearest rivals. This was the Frenchman's second title, having won it in fairytale fashion with Leicester City the year before.
The teams won one game each in the league with the Blues beating Tottenham 2-1 at Stamford Bridge, while Spurs returned the favour with a convincing 2-0 win at White Hart Lane. The Champions showed their worth in the semi-finals of the FA Cup where they emerged 4-2 winners but eventually lost to Arsenal in the final.
However, that did not deter Kante from heaping praise on the north London club, especially their midfield duo of Victor Wanyama and Mousa Dembele, who were the fulcrum of the Tottenham engine. Spurs have risen in pedigree under Mauricio Pochettino, challenging for the title two years in a row and even finishing above arch rivals Arsenal for the first time in 20 years.
When asked who he would consider their toughest opponents, Kante told Chelsea's official website. 'I would say Tottenham. We had two very tight games against them in the Premier League. They're a very good team and in midfield Victor Wanyama and Mousa Dembele are so strong."
The Frenchman went on to wax lyrical about the recently concluded season and stated that winning the title against West Bromwich Albion was by far his best moment while the game against Everton was the best they have played all season.
"There were so many but if I had to choose one I would say the home game against Everton when we won 5-0. It was beautiful for us because everything went perfectly. The game against West Brom when we won the title was fantastic. We were all very happy afterwards and we had some big celebrations in the changing room, that was our reward for all the hard work during the season," he added on their favourite moments.