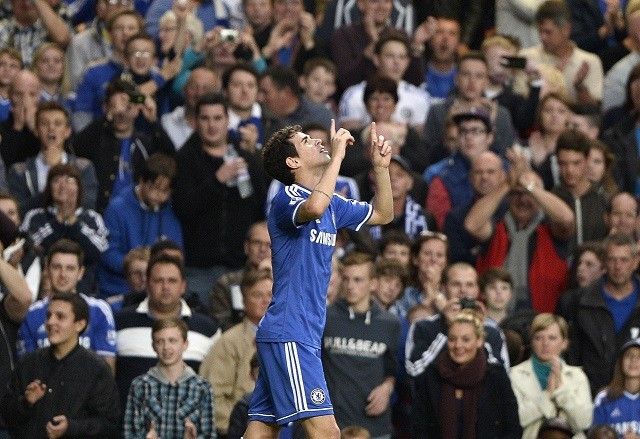 Chelsea playmaker Oscar has revealed he didn't feature in the Champions League defeat against Atletico Madrid and in the Premier League clash against Liverpool due to an injury.
The Brazilian international has been a crucial player for Jose Mourinho this season, with the Portuguese boss letting Juan Mata to move to Manchester United in January as Oscar was his first choice for the playmaker role.
However, he was only an unused substitute in Chelsea's 3-1 defeat to Atletico but Oscar has explained that his absence is due to an injury.
"I'm not playing because I felt a pain due to an injury to my hip, so in the last League game against Liverpool I was not called on," he was quoted by Standard sport.
"I warmed up [against Atletico], but Mourinho knew that I could hardly play. Maybe I will not play the next game (against Norwich) because I could suffer a more serious injury to my hip and he knows it."
And the 22-year-old admits that he may miss the last two Premier League games of the season as he doesn't want to risk missing the World Cup.
"We're aiming me to try and play me in the final clash of the Premier League (Cardiff) but I have to take care for the World Cup," Oscar said.
"We still have two very important games in the Premier League because Chelsea can still be champions, but it is important I rest because the World Cup is here."