Frank Lampard hopes Chelsea can reach the Champions League final this year as well, so captain John Terry has the opportunity to participate in the showpiece event.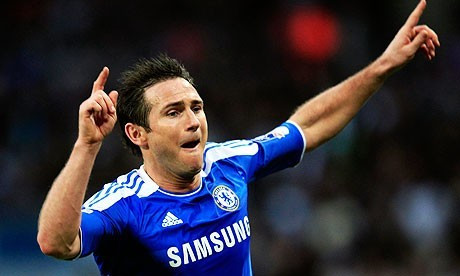 "Munich was the greatest night of my football life and it's going to be a hard trophy to defend. But I'd like to think we could do it again, especially for John Terry who, although he was so pleased Chelsea had won it, was heartbroken he couldn't play in the final. He's been with the club all his career and he's the one player who deserved to play against Bayern Munich. I was gutted about him not playing," The Sun quoted Lampard as saying
A red card in the semi final against Barcelona resulted in the 31 year old receiving an automatic ban that kept him out of the game against Bayern. As a result of the ban, Terry will also miss the Blues' European Super Cup clash against Spaniards Atletico Madrid, scheduled for 31 August.
Lampard also insisted that the red card apart, Terry played a critical role in the club's Champions League success last season, particularly since nobody expected the Blues to reach the final of the competition after being drawn against Barcelona.
"You look back to the first leg of the Barcelona semi-final when we won 1-0 at home and John and Gary Cahill were immense. We probably wouldn't have won that game without them. So nothing should take away from the fact that John was a massive part of the success we had in Munich, whatever anyone says," the veteran midfielder explained. The 34 year old England international stressed no other English team could have beaten Barcelona as they did and is confident of facing the Catalans again this season.
The added incentive for all English teams in this year's Champions League will be the fact the final is to be held at Wembley.
Focus on Treble
Meanwhile, Belgian forward Eden Hazard, who has enjoyed a terrific start to his Chelsea career with four assists and a goal in three appearances, has asked his team mates to focus on winning silverware this season.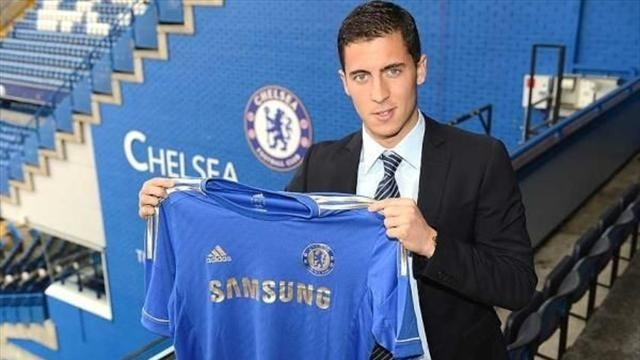 The Blues narrowly lost the Community Shield to league champions Manchester City but the Blues feel they have a chance to win several of the remaining trophies, including the Premier League, the Champions League, the European Super Cup and the FIFA Club World Cup.
"At Chelsea you have to win every game. The objective is win, win, win. This season I think there are seven trophies to play for. We played the first one against Manchester City in the Community Shield. If we get two or three from the remaining six that will be great," the Daily Mail quoted Hazard as saying.