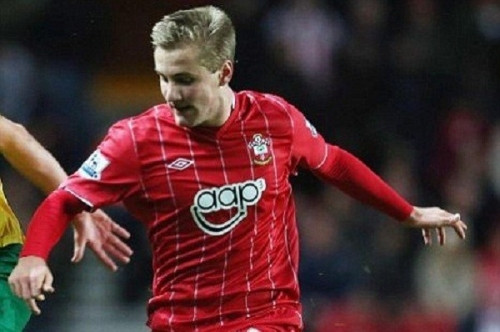 Chelsea and Manchester United's hopes of luring Southampton full-back Luke Shaw to the club have been boosted after the resignation of chairman Nicola Cortese heaped uncertainty over the future of the club's prized assets.
Manager Marucio Pochettino's long-term future is in doubt with the Argentine having stated in May he would follow Cortese out of Saints.
"Of course [I would] not [stay], because the person that has put his faith in me in this club and as a manager is Nicola Cortese," Pochettino said.
"Nicola Cortese has basically been the reality at Southampton for the past four years.
"Of course, the people that are in the club, that are part of the club, that are behind the scenes in the club were a little bit worried about what has been said. Me on a personal sense, I would not understand a Southampton without Nicola being here."
Cortese – who oversaw Southampton's rise from League One to the Premier League – has been replaced by club owner Katharina Liebherr and with Pochettino's future uncertain a number of first team players are expected to consider their future at St Mary's.
Southampton are currently 9th in the Premier League and among those players who have impressed in helping the club reach the top half is Shaw, who despite signing a five-year contract in the summer has been subject to interest from Chelsea and United, both of whom are in search of a new left-back.
Though Shaw seemingly remained committed to Southampton, the club's rapid change of direction could force some players to consider their future and that is unlikely to go unnoticed by Chelsea and United.
Upon learning the news of Cortese's resignation, Shaw wrote on Twitter: "Gutted with that news, but would just like to thank Nicola Cortese for everything he has done for me and the club! All the best to him!"
Ashley Cole is not yet certain of winning a new deal at Chelsea having been sidelined by Jose Mourinho, while David Moyes has made no secret over his desire for a new full-back after having two bids rejected for Leighton Baines.
However, Baines appears likely to sign a new contract at Everton meaning United are expected to focus their attention on a move for Shaw.