Chelsea's long-term managerial target Pep Guardiola is reportedly interesting in managing the Brazilian national team. The Selecao recently fired coach Mano Menezes. The ex-Barcelona manager is also being linked with German giants Bayern Munich and as a possible replacement for Manchester United legend Sir Alex Ferguson.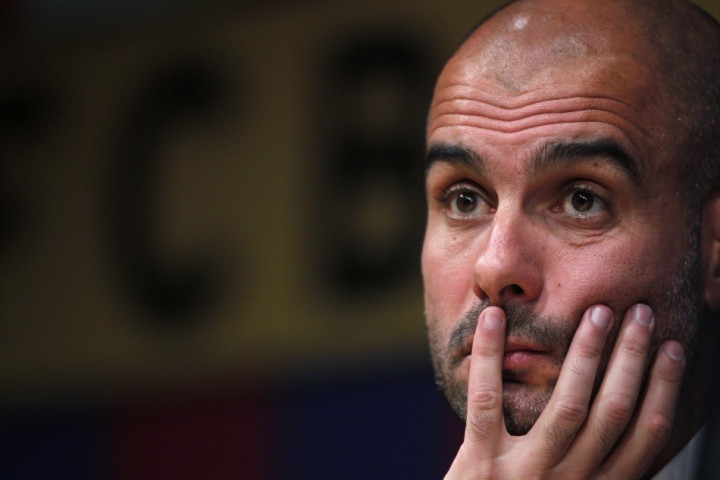 Guardiola led hometown club Barcelona from 2008 to 2012 and with the Catalan club's famous tiki-taka style of football, led Lionel Messi, Xavi Hernandes and Andres Iniesta to three La Liga titles and two Champions League wins. However, the 41-year-old ex-Spanish international quit in the summer, citing stress as the reason, and said he would go on a year-long sabbatical before announcing his future.
The former Brescia player was strongly pursued by Roman Abramovich for the Stamford Bridge club, but the Mirror now states the Spaniard would be most interested in the vacant Brazil post.
The report quotes Walter de Mattos Jr, the editor of Brazilian football website Lance!, as saying: "I questioned [my source] twice, letting him know that publishing this would cause a reaction not only from the CBF [Brazilian Football Confederation], but also of the entire Brazilian press. The caller was very certain and repeated: 'If Pep trains the squad he will be world champion, and you can say that to the president of the CBF.'"
However, reports of Guardiola's interest in the Brazil job should be balanced alongside other quotes, from sources believed to be close to him, which suggest there is also a strong interest in managing Manchester United.
"The whole history of Manchester United, his relationship with Sir Alex and the way the club is run appeals to Pep," the unidentified source said, adding, "He really wants to wait for the United job even if it means extending his time out of the game."
The implication, then, is that Chelsea and Abramovich are unlikely to persuade Guardiola to sign for the London club. and the fact the Blues have only just fired coach Roberto Di Matteo and replaced him with an interim manager, ex-Liverpool boss Rafa Benitez, is unlikely to impress Guardiola. Di Matteo led the club to a maiden Champions League crown last season, beating Barcelona in the process. Moreover, the understanding is Guardiola is unhappy with the influence the Russian billionaire has on football-related matters at Chelsea and prefers the freedom given to Ferguson at Old Trafford.